Synthetic genome completed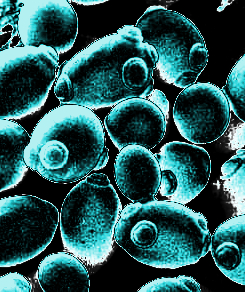 Australian researchers have created the world's first entirely synthetic genome.
Dr Tom Williams, from the Australian Centre of Excellence in Synthetic Biology at Macquarie University, has dedicated seven years to designing and constructing a singular yeast chromosome, named SynXIV, as part of the global Yeast 2.0 project.
"The global Yeast 2.0 project attempts something humanity has never done before," says Dr Williams.
"Bacterial genomes have been synthesised chemically and brought to life before but never a eukaryotic genome – which codes for life in the same kinds of cells that humans share."
The Yeast 2.0 project aims to provide genome-engineering tools that bridge the gap between understanding complex cells and applying bioengineered cells for advanced biomanufacturing.
Yeast, renowned for its versatility in synthetic biology, is viewed as a key player in addressing global challenges related to food, water, energy, and the economy.
Dr Williams says synthetic yeast could achieve the same fitness as wild-type yeast, a challenge that has consumed the past seven years.
Each of the 16 human-designed chromosomes, including SynXIV, incorporates a novel gene shuffling mechanism called SCRaMbLE.
This mechanism allows scientists to rearrange DNA by expressing a specific enzyme, enabling the creation of an infinite number of unique genomes at the push of a button.
Co-author Professor Ian Paulsen, who leads the Australian Centre of Excellence in Synthetic Biology, says this means scientists are not "just limited to tinkering with a few genes at a time but can engineer hundreds and thousands of genes in parallel."
"The synthesis of a functional yeast chromosome is a major breakthrough in science that has only been achieved in a handful of laboratories in the world," says co-author Professor Sakkie Pretorious, Deputy Vice-Chancellor, Research at Macquarie University.
"Our findings and learnings from the Yeast 2.0 project, and the concurrent advancements in bio-design tools and smart data-intensive technologies, make a future world powered by a thriving bioeconomy seem realistic.
"Explorations such as this have a rich history of resulting in unexpected discoveries and unanticipated applications for the benefit of people and planet."
More details are accessible here.