Silver switch backed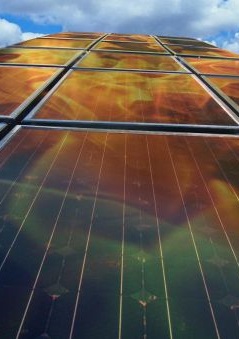 An Australian start-up is working on some exciting next generation solar cells.
Local firm SunDrive is moving into commercial development of their low cost, high efficiency solar manufacturing process.
Several next generation solar cell technologies rely on silver. Globally, solar manufacturing is already estimated to represent 20 per cent of the world's total annual industrial silver consumption.
SunDrive's technology replaces the use of silver with copper, which is significantly cheaper and more abundant.
In addition to lowering production costs, SunDrive is aiming to further improve efficiencies with a simpler manufacturing process and a thinner solar cell that will require less silicon to produce.
The technology was originally developed by SunDrive's CEO Vince Allen during his PhD at the University of New South Wales Sydney, before founding SunDrive in 2015 with his flatmate from his undergraduate studies David Hu.
The Australian Renewable Energy Agency (ARENA) has announced $3 million in funding as part of a $9 million project to scale up the technology from an industrial sized cell to a commercial size module that could be used on household rooftops.
A small scale automated production line prototype will also be developed, with the eventual aim to produce the technology in Australia.
SunDrive is now moving to Kirrawee in South Sydney to scale its operations, and be closer to other startups, researchers and investors.
SunDrive says it intends to expand its team to include 10 additional staff.