NSW buys big parcel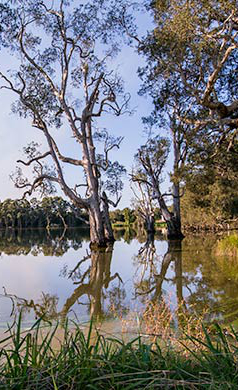 The New South Wales government has acquired its largest ever parcel of land to be transformed into a national park.
The purchase of Thurloo, which is made up of five properties - Thurloo Downs, Margalah, Caloola, Delalah Downs, and Yarralee - covering an area of 437,394 hectares, is located about 250 kilometres northwest of Bourke, on the Queensland border.
The land contains globally significant wetlands, vast outback woodlands, shrublands, a complex network of arid zone rivers, salt lakes, and floodplains.
According to NSW Environment Minister James Griffin, the Thurloo acquisition will protect landscapes and ecosystems that are not found in any other part of NSW.
The property has over 50 species of plants and 250 species of animals, including about 50 threatened species such as the flock bronzewing and the sandy inland mouse, as well as several threatened plant species.
Mr Griffin said that the Thurloo acquisition is the state's largest individual land purchase to date, and the government hopes to make it the largest state national park behind Kosciuszko and Wollemi.
Proponents say the Thurloo acquisition is also an excellent opportunity for tourism. At least 13 stations have been bought in the state's far west since 2020, and the federal government is planning to create a trail that it hopes tourists from across Australia and overseas will visit.
Future steps include developing visitor infrastructure, observation points, and outback driving routes, with the goal to open the national park in 2025.
However, local grazing families are concerned about the potential impact on their long-term livelihoods due to so many stations being purchased in recent years.
Terry Smith, President of the Pastoralists Association of West Darling, said that while a national park would be good for tourism, he held reservations about the project.
"It makes it pretty hard for farming families that want to expand to set their kids up if they've got to continually go up against the state government with their deep pockets," he told the ABC.
However, road upgrades for far-west NSW could be a positive for graziers.
The environment minister said he hopes that the new national park will be a "win-win" for all parties involved.
"We'll work with other government agencies to make sure that the funding is there to improve that experience to hop on the road, hop in the car and get out there," Mr Griffin said.
"It presents an opportunity to deliver great conservation outcomes, driving regional tourism."