Cheap river tricks tested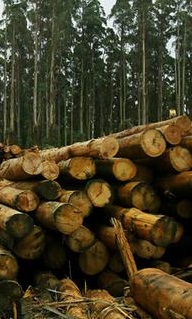 Biologists in the US are studying low-cost ways to improve water quality and wildlife habitat in urban creeks.
Like those found in many large cities, the city of Cincinnati's streams are routinely affected by routine flash floods, sewage overflows, pollution and stormwater runoff.
Researchers are examining whether water quality and wildlife habitat can be improved simply by adding more natural products.
With a team of volunteers, they placed fallen logs and branches in select parts of the upper Cooper Creek, a stream in the Cincinnati suburb of Blue Ash.
The addition of fallen timber could help slow periodic floodwaters, create more standing pools for fish during droughts and reduce nutrients that could make their way downstream, researchers said.
"Cooper Creek typifies a lot of issues streams in Hamilton County face," says Dr Michael Booth, an assistant professor who studies fish and aquatic ecology across the country.
"We know wood plays an important role for creating wildlife habitat. Cooper Creek is a boring place - lots of rocks but not much else," he said.
"In creeks you'd like to see a variety of habitats, fallen logs, standing pools and flowing water."
But by placing heavy logs in strategic places in the creek where flooding will not easily be able to wash them downstream, the team says it hopes to use the rush of water to their advantage to create intermittent pools of water where fish and other aquatic life can survive between storms.
The logs should help to catch other flood-swept debris as well.
Historically, fallen timber was removed from creeks to prevent it from clogging drainage culverts. Paradoxically, the researchers say they expect to see less woody debris blocking drainage culverts by adding more heavy wood to the creek.
Restoring the natural hydrology of creeks can be expensive and labour-intensive, often requiring intrusive heavy equipment. Researchers are hoping to see similar benefits from less drastic efforts than bringing in backhoes.