Big spend before Snowy bogged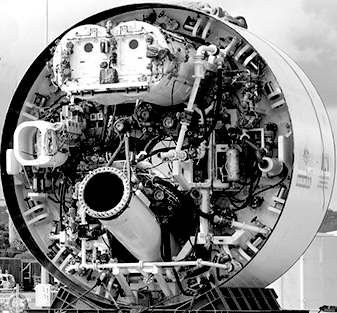 Up to $100 million was spent on Snowy 2.0 geotechnical surveys before a tunnel-boring machine broke down.

During a recent Senate budget estimates hearing, Snowy Hydro CEO Dennis Barnes provided an update on the progress of the highly-anticipated $5.9-billion Snowy 2.0 pumped hydro project.
He revealed that the state-owned company spent $100 million on geotechnical surveys prior to encountering a setback with a tunnel boring machine.
While the federally-owned energy utility refrained from commenting on the possibility of further cost escalations until the release of a revised business plan later this year, analysts say the project's eventual price tag is likely to exceed $10 billion.
The Snowy 2.0 initiative, first unveiled by former Prime Minister Malcolm Turnbull in 2017 with an estimated cost of $2 billion and a completion date set for 2021, has faced numerous setbacks and has experienced significant cost overruns.
Just this month, Snowy Hydro conceded that the project may not be finalised until 2029.
This week's acknowledgment from Mr Barnes revealed that the mammoth tunnel boring machine, named Florence, which encountered difficulties in December and became trapped underground, could remain stuck for "weeks or months" longer.
Extensive efforts are underway to free the 2,000-tonne machine, which caused a sinkhole when it encountered trouble only 70 metres into its planned 17-kilometre journey.
To aid in the rescue operation, the construction of a slurry machine capable of "liquefying" the soil ahead of the tunnel boring machine is being considered. This approach aims to facilitate smoother progress for the machine.
The setbacks occurred despite the company having invested tens of millions of dollars in geotechnical work and extensive preparation.
"Prior to the financial investment decision, there was in the order of $100 million spent on geotechnical surveys," Mr Barnes said in a senate estimates hearing.
"So we feel we have good coverage of the site. We are obviously looking at all sorts of ways to mitigate the schedule delay. But once you get the tunnel boring machine going, you can...do imaging in front of the tunnel boring machine and go around any significant issues." The mounting delays surrounding Snowy 2.0 have sparked concerns about the reliability of the National Electricity Market, which serves every state and territory in Australia except Western Australia and the Northern Territory.
These concerns come alongside plans to close several large coal-fired power plants.
The 'pumped hydro' project, designed to act as a massive battery, aims to stabilise power supplies by pumping water to an upper reservoir when renewable energy is abundant and prices are low. The water is then discharged when wind and solar supplies are scarce, and prices are high.
But industry experts have raised serious doubts about Snowy Hydro's ability to abandon the project given the substantial investment already made. The project has been dubbed a "fiasco".