AAD issues aired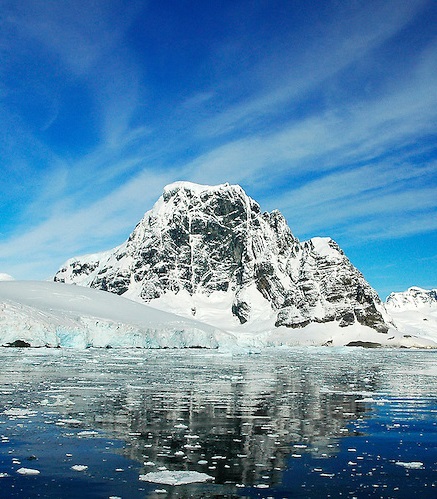 The Australian Antarctic Division has been accused of impeding a Senate inquiry into climate research cuts.
Two veteran climate scientists, Dr Simon Wright and Dr Andrew Davidson, have raised concerns that staff at the Australian Antarctic Division (AAD) have been instructed not to cooperate with the official probe.
Both scientists, with decades of experience at the AAD, drew reference to the "devastating" impact of budget constraints on long-term research.
According to their joint submission, the AAD's Antarctic science program has long suffered from inadequate resources, staff losses, and dwindling morale.
Wright and Davidson, who recently left the AAD, revealed that current staff members refrained from sharing information due to apparent directives to remain silent.
To address this issue, the pair proposed the involvement of an independent agency to conduct a confidential survey of Antarctic scientists, ensuring information could be submitted directly to the inquiry without management intervention.
While an AAD spokesperson denied issuing any instructions to staff, some employees have allegedly informed reporters that advice had indeed been provided to certain individuals.
Senators Peter Whish-Wilson and Jonathan Duniam, leading the inquiry, expressed concern that scientists might feel intimidated and hesitant to speak freely due to potential funding repercussions.
Both senators emphasised the seriousness of witness intimidation before or after an inquiry.
Senator Whish-Wilson further highlighted that public servants could provide evidence with their identities concealed during hearings in early October to alleviate potential pressures.
The inquiry was established following leaked internal correspondence about the AAD's financial distress. Reports emerged that it needed to find $25 million in savings, equivalent to approximately 16 per cent of its annual budget.
The University of Tasmania (UTAS) and other institutions submitted concerns about the impact of these budget issues on research and Australia's international scientific standing.
Experts, including Dr Stuart Corney from the Institute for Marine and Antarctic Studies (IMAS), stressed that funding challenges were hindering critical research and jeopardising future scientists' careers.
"We could and should have had a science voyage in the Southern Ocean right now studying why this unprecedented event, which was entirely unpredicted, has happened," Corney said.
"Instead we are left to speculate with limited observations from satellites and relying on data collected by other nations, which rarely go to the regions of Australia's geopolitical interest.
"It is the equivalent of removing the canary from the coalmine as it starts to choke due to a lack of breathable air."
Many have lamented the missed opportunities to observe rapid Antarctic and Southern Ocean changes.
The AAD, a part of the Department of Climate Change, Energy, the Environment, and Water, acknowledged the budget reduction for this year, attributing it to the conclusion of additional funding for the RSV Nuyina and savings in various areas.
However, it assured an increase in the AAD's budget over the next three years.
Despite these budgetary constraints, the AAD asserted its commitment to supporting 42 ongoing science projects.
These projects cover diverse areas, including the Million Year Ice Core project, Denman Glacier study, Emperor Penguin and flying seabird monitoring, and sea ice monitoring.
The Senate's Environment and Communications References Committee is expected to present its inquiry report by November 30.