First listed on: 15 February 2020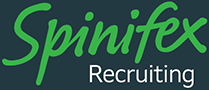 Water Monitoring Officer
The Opportunity
Our client operates a water data monitoring network across regional NSW and has a vacancy for a Water Monitoring Officer to work in the field in the Central West, based in Orange. The role involves significant travel as you attend various monitoring sites to collect data and samples, manage and maintain data collection instruments and infrastructure. Sites include weirs, dams and rivers, many of which are only accessible by 4WD. Thus, it is essential that you are physically fit, enjoy working outside and are a capable swimmer.
Key accountabilities include
Hydrographic and water quality monitoring of surface and ground water at assigned sites including onsite testing, measuring and sample collection
Data collection and verification including data processing and analysis to edit, quality code and archive data
Management of field equipment used at various sites by installing, monitoring and maintaining mobile and fixed equipment at sites.
Report on performance of monitoring sites with respect to access, water availability and safety
Liaison with landholders and internal stakeholders as required
The successful applicant will have:
Degree or Diploma level qualifications relevant to the water industry OR equivalent experience in an appropriate field
Experience working in the field in natural resource management, preferably water
Current NSW Driver's licence
An awareness of or interest in natural resource management
Computer literacy and the ability to interpret and work with data and monitor network performance
Whilst not essential, a boat licence or the ability to row a boat would be highly regarded
This position represents a great opportunity to contribute to the management and operation of NSW water resources. For more information, call Melinda on 02 9058 1908 or click Apply Now to send your application.
Location:

NSW - Orange
Work Type:

Full Time
Category:

Data Collection/Analysis
Natural Resource Management
Water