First listed on: 19 October 2018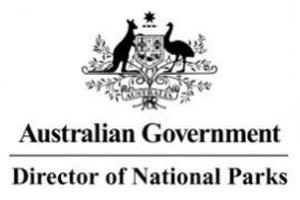 Manager, Science Policy and Coordination
EL 1 (Identified)
Parks Australia
Parks Australia is looking for a Manager for the Science Policy and Coordination Section. As a member of the management team you will:
Lead and manage a small high-performing team of experienced specialist staff responsible for research, monitoring and data/knowledge management across Parks Australia to build skills, capacity and capability and work as an effective member in a management team; and lead change in the workplace.
Coordinate the development of policies and guidelines to set the overall direction of scientific work across Parks Australia Division, including to align and coordinate approaches between marine and terrestrial reserves. Work effectively with other science teams in Parks Australia.
Lead the team to support and contribute to scientific work in the six terrestrial national parks managed by the Director of National Parks (Pulu Keeling, Christmas Island, Kakadu, Uluru-Kata Tjuta, Booderee, Norfolk Island), the Australian National Botanic Gardens and Australia's Marine Parks, through providing advice and assistance to park-based colleagues, including:

project design and data analysis
facilitating partnerships with external researchers,
helping to identify resourcing options,
ensuring relevant research results are collated and translated into management recommendations;
facilitating discussions and sharing of information among staff with a science-related role across the Division.
Proactively engage with the research community and other external stakeholders to communicate Parks Australia's research and monitoring priorities, and build and maintain productive partnerships that will benefit Parks Australia's conservation work.
Provide scientific advice to the Parks Australia Executive and coordinate responses to requests for briefing, senate questions on notice and other reports on science matters as required.
Our ideal candidate has a strong background in Leadership in a culturally diverse environment and demonstrated expertise and sound judgement in the provision of scientific advice.
For information about the positions please contact:
Closing Date:

04 Nov 2018
Location:

ACT - Canberra
Work Type:

Full Time
Category:

Management/Operations
Parks/Public Space
Planning/Policy/Governance
Research/Scientific
Stakeholder Engagement/Management
APS Classification:

Executive Level 1