First listed on: 15 June 2018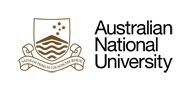 Job no: 525293
Work type: Full time, Continuing
Location: Canberra / ACT
Classification: Academic Level B/C
Salary package: $98,009 - $111,365 per annum (Level B), $118,044 - 131,402 per annum (Level C) + 17% superannuation
Express your passion for research and teaching in a diverse, dynamic, future focused environment.
Lead the delivery of research and teaching in climate science and its applications.
Join a world-leading University, which is an inaugural member of Science in Australia Gender Equity Pilot Program that aims to address gender equity in Science, Technology, Engineering, Mathematics, and Medicine.
The Fenner School of Environment and Society, in the ANU College of Science, encourages researchers from a wide range of disciplines to work together to address the big environmental challenges facing contemporary society.
The School supports a diverse and award-winning undergraduate teaching program, a highly successful postgraduate training program and a broadly based research program involving strong external partnerships.
Our mission is to develop knowledge for a sustainable future, delivering solution-oriented research and education that focuses on the environmental challenges facing society in Australia and around the world.
Position overview
We are seeking an exceptional candidate committed to research and teaching excellence in the field of climate science and its applications. This role will hold responsibility for leading the School's research and education in this area, and as such, we are looking for a candidate who can bring expertise and intellectual distinction to the role.
The successful candidate will have extensive experience in applied climate science, and have a desire to increase their research impact by engaging with and influencing decision-makers at national and international levels.
The level of appointment will be determined based on the candidate's experience relative to qualifications, a record of teaching and research, experience outside tertiary education, creative achievement, professional contributions and/or technical achievement. The successful candidate will have the opportunity to work with senior mentors in the School or in the broader university community.
Aiming to be an employer of choice the ANU offers an attractive remuneration and benefits package, a friendly and collaborative work environment, generous leave entitlements, flexible working arrangements, generous superannuation, and salary packaging arrangements, which include on-campus childcare.
The Fenner School of Environment and Society has a strong commitment to diversity, inclusion, and flexibility in the workplace and actively encourages women, people from diverse cultural backgrounds and people of non-binary gender to apply for this position. We value people who may have had non-traditional career paths, who may have taken a career break, or who have achieved excellence in careers outside of academia. For more information about staff equity at ANU, visit https://services.anu.edu.au/human-resources/respect-inclusion
The University actively encourages applications from Aboriginal and Torres Strait Islander people. For more information on employment opportunities, contact our Indigenous Employment Consultant on indigenous.employment@anu.edu.au
For a confidential discussion, please contact Professor Saul Cunningham, via email at Saul.Cunningham@anu.edu.au
Application information
In order to apply for this role please visit the ANU jobs page at:
http://jobs.anu.edu.au/cw/en/job/525293/lecturersenior-lecturer
Applications which do not address the selection criteria may not be considered for the position.
Closing Date:

15 Jul 2018
Location:

ACT - Acton
Salary:

$98,009 - $111,365 pa (Level B), $118,044 - $131,402 pa (Level C)
Work Type:

Full Time
Category:

Climate Change/Climate Science
Education/Training
Research/Scientific