Water Regulation Specialist - [Archived Advertisement]
First listed on: 24 January 2023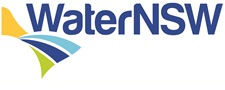 Water Regulation Specialist
We are NSW's bulk water supplier, river operator and your one-stop shop for licensing, water trades and water information. We supply two thirds of water used in NSW from our 42 dams, rivers and pipelines to regional towns, irrigators, Sydney Water, and local water utilities.
WaterNSW are currently looking for an exceptional communicator with strong customer service and interpersonal skills, who has proven leadership qualities to join our team as a Water Regulation Specialist.
You will be responsible for managing complex customer queries, assessment and approval requests and complaints, whilst supporting and coaching others within the water regulation team. We supply and seek to improve the availability of water, which is essential for water users and communities throughout NSW. We do this by providing efficient and timely services to our customers, in respect to water licenses and approvals for surface water and groundwater.
Key Responsibilities
You will undertake and complete environmental and technical assessments, within (or guided by) the legislative framework (Water Management Act 2000) to provide recommendations on applications.
Providing technical advice and guidance within your team and to our customers on a daily basis, to improve their understanding of the regulatory framework for water.
Being driven to achieve outcomes and thrive in a high-volume work environment, where you have clear deadlines and expectations to meet.
Working collaboratively and harmoniously within a team, you will be comfortable to communicate openly and transparently through virtual platforms (i.e. Teams).
You will display integrity and accountability, by taking ownership for your work outputs.
Being focused, hardworking and committed. You are not interested in issues rather you want to find the solutions that drive results.
Skills and Qualifications
Demonstrated experience in navigating and interpreting legislation and regulatory instruments
Strong Digital Literary skills
A demonstrated understanding of the principles of sustainable resource management
Demonstrated understanding of spatial mapping systems
You will possess strong conflict resolution and negotiation skills and have demonstrated experience in resolving customer matters, to ensure effective outcomes.
Excellent communication, analytical, time management and problem-solving skills
Demonstrated ability to work in a busy team environment, which includes both office and remote working environments
Flexibility and adaptability, to ensure you evolve with an everchanging work environment
A current Drivers License
Diploma or degree in relevant discipline, or relevant equivalent industry experience.
In Return
This is a fixed-term role, concluding 30 June 2024
Location flexible across NSW
Flexible, family friendly workplace, who values diversity and provides a supportive and sustainable team environment for all of our staff
WaterNSW is committed to the safety of employees and wider community, as such, full vaccination against COVID-19 is a condition of entry to all our workplaces. All applicants will need to meet this condition.
The successful applicant will be required to undergo a series of pre-employment checks, including a National Police check and medical check. Any offer of employment will be subject to the successful clearance of these checks.
Queries can be directed to: recruitment@waternsw.com.au and the Position Description can be accessed here
All applications must be lodged via an online application below - emailed applications will not be accepted.
Please note: Only shortlisted candidates will be contacted.

Applications close 5 February 2023.
Closing Date:

05 Feb 2023
Location:

NSW
Work Type:

Contract/Temp
Category:

Legal/Compliance
Regulatory Services
Stakeholder Engagement/Management