Catchment Officer - [Archived Advertisement]
First listed on: 18 September 2023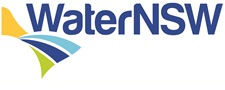 Catchment Officer

Ready to make a splash in your career? WaterNSW is seeking Catchment Officer to join our Operations team at Warragamba, we are open for candidates who are interested in a 12 months term either Full time or Part-time.
In this role, you will be responsible for the implementation of land and recreational management programs to protect water quality, catchment values and put safety first.
This is an opportunity to work with an essential organisation creating a more sustainable future for the state. This role offers the flexibility to work around life, your contribution will be valued, and you'll be supported to build a rewarding career.
Our perks and benefits:
We believe that our employees should be as well taken care of as our rivers, dams, and pipelines, that's why we offer a load of benefits.
Flexible working

Work a 9-day fortnight / part time.

Yearly corporate wear allowance

Professional development and educational assistance

A supportive and inclusive work culture that embraces diversity.
What you'll do:
Lead and manage small field-based teams and contractors.

Manage project specific budgets and expenditure for multiple programs and activities including the development and implementation of project briefs, internal and external approvals, financial, contractual and project management documents.

Monitor activities of external parties on WaterNSW managed lands to ensure activities are compliant with relevant Acts and Regulations including environmental and safety regulations and standards.

Liaise and negotiate with key land management stakeholders including other government agencies, regulators, utilities, mining companies, visitors, contractors, community, and land use groups for local and strategic issues at various levels.
What we are looking for:
Tertiary qualifications and/or extensive operational experience in natural resource or recreational area management

Demonstrated knowledge of land management and/or recreational area management and detailed understanding of legislation including government policies relating to the delivery of land/ recreational management programs.

Knowledge of WH&S Systems, Environmental Management, and legislation

Experience in the development, implementation, and management of land management and /or recreational area programs using project, contract, and financial management tools.

Experience in one, or preferably more, of the following land management activities at the landscape level:

Biosecurity – including pest and weed control techniques and required qualifications for supervising chemical use.

Heritage management – including aboriginal and non-aboriginal heritage.

Fire and access trails upgrade and repairs

Fire Management including suppression and mitigation; planning and delivery of prescribed burns.

Management and maintenance of plant and machinery required for land management activities.

Management of mining and utilities activities including the ability to critically review technical documentation.

Management of unauthorised access including signage, barriers, and regulatory compliance

Mechanical vegetation control

Protection of water quality, threatened species, communities, and populations.

Soil erosion mitigation measures

Recreation areas management including public safety, tree safety and site servicing will be considered as favourable.

Demonstrated experience in prioritising, planning, and allocating operational resources.

Supervisory experience with ability to provide leadership and develop team work to continually improve operational performance.

Experience in preparation of documentation such as Contract Specifications, Standard Operating Procedures, Safe work Plans, Business Cases, Incident Management Plans, and internal and external correspondence.

Effective interpersonal, negotiation, contract supervision and communication skills

Ability and willingness to carry out required tasks of the role including remote field work, physically demanding activities in all weather conditions, for prolonged periods of time including frontline incident response.

Provision of written and verbal advice to influence decisions that protect WaterNSW interests including representation on internal and external forums.

Current NSW Drivers Licence
Who is WaterNSW?
When people think of essential human services, water supply is one of the first things that come to mind - and that's where WaterNSW comes in. We are NSW's primary bulk water supplier, river operator and comprehensive provider for licensing, water trades and water information.
For more?information,?please reach out to Samata Billa at samata.billa@waternsw.com.au??
Please note applications for this position will close on 29th September 2023
You must have full work rights in Australia to qualify for all positions at WaterNSW.
Click for Position Description - If you are unable to access, please visit the job advert on the WaterNSW Careers Page.
We are a 2023 Circle Back Initiative Employer – we commit to respond to every applicant.
Closing Date:

29 Sep 2023
Location:

NSW - Warragamba
Work Type:

Full Time/ Part Time
Category:

Catchment Management/Irrigation
Land/Water Management
Leisure/Recreation
Natural Resource Management
Water