First listed on: 20 April 2018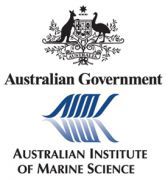 Postdoctoral Fellowship - Microplastics
About AIMS
The Australian Institute of Marine Science (AIMS) is Australia's tropical marine research agency.
Our research into some of Australia's iconic marine ecosystems guides their management and that of similar systems around the world. We do marine science that has practical benefit to the real world, providing high quality, large-scale and long-term research that is used by governments, industry and the wider community to make informed decisions about the Great Barrier Reef, North-West Shelf and Arafura and Timor Seas. AIMS researchers at our locations in Townsville, Darwin and Perth have access to the best tools and equipment like the National Sea Simulator, cutting edge laboratories and our fleet of research vessels.
About this Opportunity
We are seeking an enthusiastic and high-achieving candidate with recent postdoctoral qualifications relevant to marine science to undertake a research project entitled "Microplastic contamination of coastal and marine species for human consumption".
In this role, the successful candidate will research the contamination of coastal and marine species for human consumption, in particular by microplastics but also other anthropogenic micro-debris.
Mentored by senior AIMS research scientists, this is a hands on role, with frequent field work undertaken at national and international sites, access to our world-class National Sea Simulator for experimental work and the opportunity to publish and present findings at national and international events.
In addition, the appointee will have access to research project funding, excellent training opportunities and will work in a multi-disciplinary team environment.
This is an excellent opportunity to join a world leading organisation with a dynamic intellectual environment focussed on innovation, communication and collaboration. Attractive working conditions include a 9-day fortnight, generous leave entitlements, travel and field allowances, commuter car transportation to site, a salary range of $83,803 - $92,190 and 15.4% superannuation. This postdoctoral position is available for 3 years and will be based in Townsville, Queensland.
About You
You will be an early career researcher with a strong interest in tropical coastal and marine ecological issues combined with a high level of analytical skills and be able to demonstrate:
Research expertise in marine water quality and contamination issues;
Experience undertaking research in remote field work and laboratory environments;
A strong record of scientific achievement, evidenced by publications and outputs, relevant to career opportunity; and
Experience working with external clients, stakeholder and industry partners to deliver high quality applied science.
Next Step
Download the application information, position description and selection criteria from our website www.aims.gov.au/employment. Position enquiries can be directed to Dr Frederieke Kroon, f.kroon@aims.gov.au.
Applications close Monday 14 May 2018. Applications must include a cover letter, current resume and statements addressing the selection criteria.
Closing Date:

14 May 2018
Location:

QLD - Townsville
Salary:

Yes
Work Type:

Full Time
Category:

Fellowships
Marine Ecology/Aquaculture
Oceanography/Marine Science
Research/Scientific