Aquatic Molecular Research Projects Officer - [Archived Advertisement]
First listed on: 11 June 2017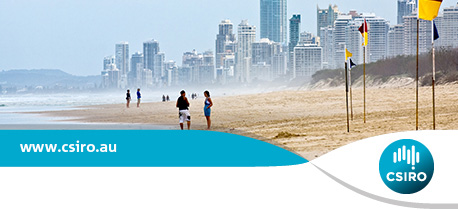 Aquatic Molecular Research Projects Officer
Contribute to the design and implementation of molecular protocols for genetic analyses

Work with internationally recognised scientists in world class facilities

Join our Team at CSIRO - Australia's premier science & technology research organisation
The Position
We are looking for a highly motivated and suitably qualified Aquatic Molecular Research Projects Officer.
This role involves designing and performing DNA extractions on formalin preserved fish tissue, living micro-algae cultures (including cyanobacteria) and water filters. This research will contribute directly to two new projects in the Environomics FSP, i.e. eDNA for characterising teleosts in the marine environment and for high-throughput molecular characterisation of aquatic samples.
The candidate will contribute to the design and implementation of molecular protocols for genetic analyses including next generation sequencing and metabarcoding of formalin preserved fish, micro-algae and marine water samples within the framework of existing protocols established in the Australian National Fish Collection (ANFC) and the Australian National Algae Culture Collection (ANACC) in Hobart. ANACC and ANFC are two of the six biological collections hosted by CSIRO's National Research Collections Australia (NRCA).
The candidate will contribute to the activities of two multidisciplinary research teams and will need to have a collaborative approach, delivering results in a timely and orderly fashion. Communicating effectively and respectfully with all staff (including those from ANFC and ANACC) in the interest of good collaboration and enhancement of CSIRO's reputation is expected with the candidate working alongside researchers in a range of teams including those within a molecular genetics laboratory.
Location: Hobart, TAS
Salary: $59K - $75K plus up to 15.4% superannuation
Tenure: Specified term of 2 years
Reference: 41408
To be successful you will need:
A relevant Bachelor Applied Science (Hons) Degree and or equivalent research experience in molecular genetics in fish and or plants/algae.
Knowledge and experience in standard techniques used in a molecular genetics laboratory including nucleic acid extractions and amplification, visualisation of results and maintaining a complete record of all laboratory work.
Experience with and ability to optimise end-point and quantitative PCR.
Molecular biology and or genetic knowledge of either teleosts or micro-algae.
Demonstrated attention to detail to ensure sample and data quality and accuracy, combined with an understanding and use of spreadsheets and databases.
Demonstrated skills in multi-tasking for activities that have competing timelines.
Work collaboratively with colleagues within the work teams, the business unit, the genetics and algae biosecurity laboratories and across CSIRO to fulfil research objectives.
Who we are: The Commonwealth Scientific and Industrial Research Organisation (CSIRO)
AT CSIRO WE INVENT THE FUTURE
We do this by using science and technology to solve real issues. Our solutions make a difference to industry, people and the planet.
As Australia's national science agency, we've been pushing the edge of what's possible for almost 90 years. Today we have thousands of talented people working across Australia and internationally. Our people work closely with industry and communities to leave a lasting legacy. Collectively, our innovation and excellence places us in the top ten applied research agencies in the world.
WE COLLABORATE TO INNOVATE
Environomics FSP Future Science Platform
Fidn out more! https://www.csiro.au/en/Research/Collections/Environomics
The Australian National Fish Collection and the Australia National Algae Culture Collection are two of CSIRO's National Research Collections
(https://www.csiro.au/en/Research/Collections) which provide a vast storehouse of information about Australia's fish and micro-algae biodiversity and play a significant part in taxonomic, genetic and ecological research of these taxa.
How to Apply: Please upload one document only containing your CV/Resume, cover letter and statement addressing the selection criteria, ensuring that you have provided enough information to enable the selection panel to determine your suitability.
Before applying please view the full position details and selection criteria here: Position Details
Applications Close: 11:59pm AEST, 16 July 2017

Closing Date:

16 Jul 2017
Location:

TAS - Hobart
Salary:

$59K - $75K plus up to 15.4% superannuation
Work Type:

Full Time
Category:

Marine Ecology/Aquaculture
Research/Scientific
Water