First listed on: 05 November 2017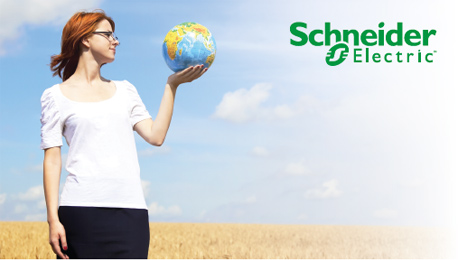 Client Energy Manager
Who are we?
Schneider Electric is passionate about its people, we are proud to promote diversity, inclusion and work-life integration – we're a great place to work but we are continually striving to be the best place to work!
What do we stand for?
When you work for Schneider Electric you work for a company passionate about its people. We are proud to promotediversity, inclusion and work-life integration – we're a great place to work but we are continually striving to be the best place to work!
What is the role?
Our Energy and Sustainability Services Division is the world leader in energy procurement, sustainability reporting, and energy efficiency, with over 35 years' experience of helping clients reduce their energy spend & achieve their business and sustainability goals.
We have an exciting opportunity for an experienced consultant to join our Client Management team in our Brisbane, Eagle Farm office. In applying the Active Energy Management principles, the key aim of this role will be to work closely with our clients to strategically design Energy Management Plans which drive efficiencies for the client and grow the services delivered by us. Specific responsibilities:
Serve as the primary point of contact for clients, gaining a comprehensive insight of their operation enabling the establishment of an offering which meets their objectives
Lead, manage, complete, and delegate tasks specific to your assigned clients to ensure each client is served with excellence and sees the value being delivered.
Utilisation of internal resources ensuring the effective coordination of client meetings, Presentation preparation and delivery to all levels of the client's organisation
Lead the assigned client to making cost effective decisions related to their energy costs and usage to strategically position each company, including some transactional responsibilities.
Coordinate assigned client meetings using internal resources when appropriate, prepare the materials for the meeting(s), and present to all levels of the client's organization.
Ensure that contract renewals, negotiations and execution of additional services are conducted effectively
Ensuring that clients are served in a manner which demonstrates excellence Schneider Electric value proposition.
Why you?
You are someone who gets excited by innovation. You are a highly driven and confident individual who wants to work for a value based organisation whose solutions are leading edge. You are focused, collaborative and passionate about the work that you do. In addition, you have the following skills:
Ideally you will be degree qualified with excellent customer service experience in a direct customer interface capacity in a service environment
You will have sound knowledge of the energy industry and a proven track record of generating or leading energy related opportunities for an end user
Excellent communication and interpersonal skills and a proven track record of providing excellent customer service
You have excellent analytical skills, attention to detail and are highly proficient with MS Office
Corporate Sustainability Reporting and/or Demand Side Management (DSM) experience would be advantageous as would an MBA
Why us?
At Schneider Electric, we are open, we value differences, we listen, we learn, connect, and collaborate with others. We are passionate about our customers, our people, our business and our technology. We are positive in our approach to finding solutions that better our lives.
Free online energy efficiency training courses available
at Schneider Electric's 'My Energy University'
www.MyEnergyUniversity.com
Location:

QLD - Eagle Farm
Work Type:

Full Time
Category:

Business Development/Analysis/Continuity
Energy Efficiency
Management/Operations
Stakeholder Engagement/Management