Engineering Manager - Water & Wastewater - [Archived Advertisement]
First listed on: 08 March 2023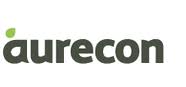 Engineering Manager - Water & Wastewater
Just imagine your future with us…

At Aurecon we see the future through a very different lens. Do you?

Innovation, eminence and digital are at the heart of everything we do. Are you excited about the future?

Are you driven by the opportunity to work on some of the most challenging and complex projects around the world and to learn from the best? We are.

Diversity is at the core of everything we do. We work together to create a culture based on respect, trust and inclusiveness. Our differences are what fuel our creativity.

We embrace flexible working and are always open to discussing your individual needs so that you get to create your own experience with us.

What will you do?

In this highly sought-after position, you will join the water team and be a key member of the engineering team. You will play an integral part in a team of highly skilled specialists that 'bring ideas to life' to deliver large scale water and wastewater projects.

The role is for an Engineering Manager to take the lead in delivering the project contractual, commercial, and technical outcomes on engineering projects for one of our Key municipal clients within Queensland

We know the work we do is vital in assisting our world's economic development and, it's the technical expertise and the depth of knowledge of our people that really sets us apart.

Here are the key things you will do to 'bring ideas to life'.
Works closely with the client to develop and refine the approach to project management based on identified and agreed project benefits.
Manage the risks and opportunities associated with the project through analyses, assessment, control and review at project and subcomponent levels through the full project lifecycle.
Manage all technical engineering aspects on projects, this includes coordination of all design deliverables, work packs, management plans and personnel
Manage change management, budget controls and schedule to deliver the project successfully.
Ensures the project is managed in accordance with the contract obligations. Delivers on the "as sold" bid promise, particularly target margin.
Act as a coordinating figure, dealing with stakeholders across all areas of the project (internal, client, subcontractors etc). This will involve interpreting the need and expectations of all stakeholders by bringing them together to foster innovative initiatives that deliver value enhancing outcomes.
Have a genuine commitment to strong WH&S, diversity and innovation
Bring an energetic can-do approach with a sense of fun and willingness to work with an established team but also mentor our young talents.
We also anticipate the candidate will be a key leader of the Aurecon Qld water practice and foster connectivity with other Aurecon interstate water practices to help develop delivery excellence for other key clients in ANZ.

We know today's complex challenges can only be solved through bringing together diverse teams of people from across our business, so there will be opportunities for you to apply your skills and creativity to projects in other geographies and markets.

What can you bring to the team?

Firstly, you will share our genuine passion for re-imagining engineering and be someone that actively pursues continuous learning to help shape the future. The ideal candidate will have a technical foundation in water and wastewater design as well as understand the full project delivery life cycle.

Operational or construction/commissioning experience will be advantageous, but not essential. You will also be able to become a Registered Professional Engineer of Queensland.

Our Aurecon Attributes describe the types of people we bring together for clients. We don't expect you to have all eight of the attributes, but one that is unique to you.

Finally, we value that each of our team members brings something different to Aurecon. We look for people who have had a broad range of experiences throughout their career and can demonstrate how they have worked as part of a team to bring ideas to life.

Does that sound like you?

About us

We've re-imagined engineering.

Aurecon is an engineering and infrastructure advisory company, but not as you know it!

For a start, our clients' ideas drive what we do. Drawing on our deep pool of expertise, we co-create innovative solutions with our clients to some of the world's most complex challenges. And through a range of unique creative processes and skills, we work to re-imagine, shape and design a better future.

We listen deeply and intently, which helps us see opportunities, possibilities and potential that others can't.

Think engineering. Think again.

Want to know more?

You can learn more about what it's like to work at Aurecon by visiting the careers section of our website.

If you are intrigued or excited by what you have read, then we want to hear from you.

Apply now!
Location:

QLD - Brisbane
Work Type:

Full Time
Category:

Engineering
Project Management/Delivery
Stakeholder Engagement/Management
Water