Senior Consultant, Integrated Sustainability
First listed on: 08 November 2023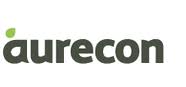 Senior Consultant, Integrated Sustainability

Want to bring ideas to life?
You're in the right place. We've been a leading design, engineering and advisory company for decades. So why choose Aurecon? It comes down to one crucial question: what kind of world do you want to create for the next generation? The decisions being made right now will determine the future of everything - from the local community to the sustainability of our clients' businesses - to the entire planet. One of those decisions is: who do you decide to work for?

How will your ideas contribute to shaping what's next?
As our new Senior Consultant, Integrated Sustainability, you'll work with a team of highly skilled specialists. You'll be a trusted partner to diverse international clients and develop a deep understanding of their challenges to co-create innovative solutions that help shape the future.

What will you get to do in your exciting new role?
Undertake technical sustainability assessments and deliver analysis for projects that articulate outcomes in areas such as energy, water, materials use and climate resilience.
Engage with clients to understand their sustainability drivers and aspirations to identify risks and opportunities to their projects and operations.
Develop innovative and practical sustainability and resilience recommendations to and maximise opportunity and value.
Integrate sustainability into design, project management and strategic processes.
Lead sustainability on large and small projects and collaborate with subject matter experts across various disciplines within Aurecon.
Develop compelling deliverables, e.g., reports, presentations, guidance, and tools that step clients through understanding sustainability and resilience outcomes.
Coach other team members on sustainability and integration to client solutions.
Build relationships within and across teams, including Aurecon's Decarbonisation, Carbon markets, Circular economy, and Infrastructure Design teams.
Build relationships outside the organisation and develop business opportunities.
How will we show that we value you?
Genuine

flexible working that includes:

Remote/hybrid work practices that work around your circumstance.
Cultural holiday swaps
Up to 22 weeks of paid parental leave (in addition to Government provided parental leave)

Aurecon Design Academy, which earns you a Graduate Certificate in Design Management from the prestigious RMIT University.
A game-changing EAP service, Sonder - a digital care platform that delivers immediate safety, medical & mental health services to you and your family.
What are we looking for from you?
You'll have a genuine passion for re-imagining problems and continuous learning to help shape the future.

Alongside your industry experience in similar consulting, construction, or equivalent roles, you'll also have:
Demonstrated experience delivering sustainability for major projects. ISAP accreditation preferred.
Strong sustainability expertise, which you can confidently draw upon to build accurate, insightful, and up-to-date analyses that support project outcomes.
An ability to work with and bring together multiple disciplines to develop and present technical analyses in a commercially relevant manner.
Strong Microsoft Excel skills, with PowerBI competency beneficial.
Strong verbal and written communication skills, with an ability to facilitate engaging workshops.
Flexibility to contribute your problem-solving skills to various tasks and areas within Aurecon's Climate Change & Sustainability team.
An ability to draw from and build eminence among your networks within industry to contribute to developing relationships and opportunities across industry to contribute to Aurecon's fast-growing Sustainability & Climate Change team.
An ability to project manage effectively and efficiently to maintain profitability and ensure clients receive impactful solutions promptly.
Ready to bring ideas to life?
Then please apply. Remember, you and how you bring ideas to life are important. Your background, unique needs and individuality will be valued.

Visit our website to learn more at www.aurecongroup.com or you can apply right now.
Location:

QLD
NSW
WA
Work Type:

Full Time
Category:

Climate Change/Climate Science
Consulting, Strategy & Planning
Green Building
Management/Operations
Stakeholder Engagement/Management
Sustainability