First listed on: 30 November 2020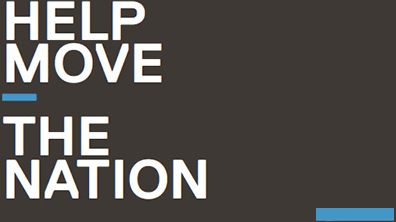 Environment Advisor
About us
The Australian Rail Track Corporation (ARTC) plays a critical role in the national transport supply chain and in the overall economic development of Australia. Managing and operating more than 8,500 km of track in New South Wales, Victoria, South Australia, Western Australia and Queensland, makes ARTC one of Australia's largest rail network owners.
The Australian Government selected ARTC to deliver the Inland Rail Program, a leading edge, career defining infrastructure project which is set to enhance supply chains and complete the backbone of the sustainable national freight network between Brisbane to Melbourne. Comprising 13 individual projects and spanning more than 1,700 km, Inland Rail is the largest freight rail infrastructure project in Australia and one of the most significant infrastructure projects in the world. More information relating to the project can be found here: http://inlandrail. com.au.
About the Position
The role of the Environment Advisor will be to support Inland Rail through EIS and Planning Approval processes and assist the preparation of contract tender document for the next project phases, nominally for the Narrabri to North Star Phase 2 Project. A strong focus of this role will be assisting the Senior Environmental Advisor and Inland Rail delivery teams through EIS assessment process and to obtain state based and Federal Planning Approvals.
Responsibilities will also include, but not be limited to:
Providing support to the Senior Environmental Advisor, nominated Delivery Team and State Environment Manager to assist with the delivery of effective environmental and sustainability policies, assessment of environmental impacts and compliance systems for the relevant state (NSW);
Preparing and contributing to technical advice in the assessment and mitigation of environmental impacts and development of planning and environmental management strategies, documents and procedures;
Contributing to the delivery of environmental studies associated with Feasibility Studies, Environmental Impact Assessments and Construction Management Plans, as required.
Establish, manage and maintain relationships with regulatory authorities, government agencies and relevant stakeholders to ensure that ARTC's environmental management is sensitive to industry trends, stakeholder, community and regulatory expectations and legislation, as required.
About You
To be successful in this role, you will be able to demonstrate your experience in managing EIA, EIS and Environmental approvals for major infrastructure projects, preferably in NSW including managing and delivering the environmental scope of work during contract tenders and construction.
You will also be able to demonstrate;
Tertiary qualifications in Environmental Science or an environmentally related discipline
Demonstrated experience in supporting projects through the EIS and Approvals, preferably in NSW
Providing advice and support to the project team on complex environment issues with a high profile in the community
Knowledge of relevant State (NSW) and Federal environmental legislation including project approval process.
Please note this is an 24 month max-term position based in Brisbane. Some travel to regional locations will be required when time permits.
As part of the recruitment process, you will be required to consent to a National Criminal History Check.
Appointment is subject to ARTC's medical fitness standards relative to the position. ARTC is a drug and alcohol-free working environment.
If this position is of interest, please click 'Apply Now'
by COB 6th December
. Please note that applications may be considered and progressed prior to the closing date.

Closing Date:

06 Dec 2020
Location:

QLD - Brisbane
Work Type:

Contract/Temp
Category:

Assets/Auditing
Environmental Impact Assessment
Environmental Management
Environmental Science/Earth Science
Legal/Compliance