First listed on: 14 September 2023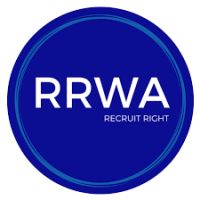 Coordinator - Water Services
Located in the heart of the town in Kalgoorlie, our client is currently searching for a Coordinator – Water Services.
Your role will include leading, planning and managing the daily and future operations of the Water Services business unit for the maintenance, renewal and upgrade of the pertaining assets, including Wastewater Network, Wastewater Treatment Plant, Recycled Water Network and SCADA, whilst meeting Regulatory Licensing & Compliance and WHS requirements.
Your responsibilities will include:
Ensure your team and external contractors comply with statutory WHSE requirements and operate in accordance with WHSE policies, procedures and practices
Ensure all safety documentation and workplace safety inspections are reviewed at least quarterly and that any potentially high risk safety issues are addressed immediately in compliance with regulatory requirements
Proactively liaise with government agencies, utility providers, community organisations, contractors and the general public
Work collaboratively with other staff both on daily matters and to develop and implement efficient operational practices.
Monitor the performance levels and identify training requirements - consistent with their ongoing development - for the workforce directly or indirectly reporting to this position.
Manage procurement - including tenders - and purchasing/disposal transactions
Plan and update the weekly, monthly and annual program of activities and works, both opex and capex, for the maintenance, renewal and upgrade of the pertaining assets
Perform the role of Project Manager and/or Superintendent for the works pertaining to the Water Services business unit.
Organise the rostering of the workforce of the Water Services business unit to respond to callouts, including own.
Self-manage workload and apply good judgement and problem-solving skills to situations seeking from the supervisor as required.
What we are looking for:
Strong team player and mentor with excellent organisational skills including proven ability to work autonomously with initiative, forward thinking and capacity to solve problems and make decisions.
Demonstrated ability to develop a teamwork culture to deliver services and complete works on time and on budget.
Strong interpersonal skills
Sound strategic thinking and decision-making skills
Well-developed verbal and written communication, including the ability to develop asset management plans and write reports with recommendations.
Strong administrative, time management and organisational skills with the ability to work to deadlines with high attention to detail.
Advanced computer skills and knowledge of Microsoft Office suite of applications
Qualifications required:
Tertiary qualification in Engineering (Civil, Environmental, Mechanical or Chemical) or other relevant discipline. Alternatively, Certificate 4 in Waste Water Treatment Operations or equivalent.
Experience in managing processing plants and/or operational teams of similar or larger size..
Possession of Current C Class Drivers Licence.
Excellent salary on offer, with salary sacrifice and other benefits!
Location:

WA - Kalgoorlie
Salary:

$110,000 – $160,000 per year
Work Type:

Full Time
Category:

Assets/Auditing
Engineering
Water