First listed on: 14 September 2022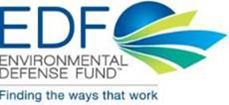 Asia-Pacific Methane Scientist
Put your passion and skills to work for the planet. Climate change is the most urgent issue of our time, and we need people like you to help us build a vital Earth — for everyone.
We're Environmental Defense Fund, a fast-paced nonprofit with a growing staff of more than 850 people in nearly 30 countries. We deliver game-changing solutions that cut climate pollution and strengthen people's ability to thrive despite the effects climate change is already having. We work wherever we can have the most impact, from local communities to top companies to governments worldwide and even in space.
Our culture, values and commitment to diversity make EDF an exciting and meaningful workplace. Every job here makes a difference. Won't you join us?
We kindly ask that candidates interested in this role submit a full CV as well as a cover letter with their applications by a deadline of September 16, 2022. While optional, additional writing/work samples are also highly valued.
EDF has set an ambitious goal to achieve a 45% cut in global methane pollution from the Oil and Gas supply chain by 2025 in an effort to reduce the rate of warming we will experience over the next 20 years, equivalent to closing one third of the world's coal fired power plants. Japan and South Korea—as two of the world's top three importers of Liquified Natural Gas (LNG)—have the purchasing power to influence gas suppliers in Malaysia, Indonesia, and Brunei. Through outreach, education, and methane science work, EDF is laying the groundwork for Japan and South Korea to establish methane standards for imported gas, as well as preparing suppliers to meet buyer demand for methane emissions reductions.
Location:
This job can be performed 100% remotely with a strong preference for candidates based in Australia. Candidates from the United States and certain countries within the European Union and Asia-Pacific region may also be considered with exception.
Overall Function
The Asia-Pacific Methane Scientist will play a critical role in (1) partnering with local research institutions to characterize methane emissions and foster science foundation and exchange in the region, (2) coordinating data collection and data analysis that enhance our understanding of methane emission patterns and thus opportunities for enhanced methane mitigation in the region, and (3) supporting the development of measures like methane standards for imported gas, market mechanism like methane credits or similar policy solutions aim at reducing methane emissions. The output will contribute to thought leadership that expands EDF's presence, voice, and expertise in such topics.
The Scientist will work with EDF's Office of the Chief Scientist in close collaboration with policy experts.
Key Responsibilities
Coordinate the design, planning and execution of EDF's work on characterizing methane emissions from oil and gas supply chain in the Asia-Pacific region.
Build and manage partnerships with local research institutions within the region.
Coordinate and ensure rigor of scientific initiatives collaboratively undertaken with a diverse group of stakeholders including industry, academics, multilateral organizations, and the public sector.
Provide scientific support to EDF's global oil and gas methane initiatives and program.
Remain at the cutting-edge of climate science, including staying up to date with the scientific literature.
Ensure scientific integrity of EDF generated materials.
Participate/lead in the analysis and writing of papers for publication in peer-reviewed journals.
Attend and represent EDF at external meetings and interact with the scientific community at large.
Liaise with regional EDF policy experts to ensure advocacy and stakeholder engagement coordination in the region.
Work with program staff and finance staff to track project expenses.
Track donor deliverables and help coordinate and prepare presentations and reports on related projects.
Independently support other "rapid response" and/or project development efforts on an as-needed basis.
Participates in advancing EDF DEI goals in which people from all backgrounds and experiences feel connected, included, and empowered to address the environmental and organizational challenges in alignment with EDF values.
Qualifications (Required)
A PhD in atmospheric science, physical sciences, or engineering (e.g., chemical engineering) or related field with 1-2 years of experience, post-doc preferred.
Strong quantitative analysis skills.
Demonstrated scientific expertise, including but not limited to a record of scholarly publications and/or involvement in scientific panels.
Fluency in English (reading, writing, and speaking) required.
Excellent written and oral communication skills.
Initiates and maintains extensive contacts within the scientific community.
Willingness to travel internationally.
Experience in performing rigorous analysis with short deadlines in support of highly visible work.
The ability to communicate complex ideas in writing and orally to multiple stakeholders with different levels of expertise, including the public and industry.
Must demonstrate cultural awareness and the knowledge, attitude, behavior, and skills that lead to a culturally competent workplace. Must demonstrate a commitment to continued self-assessment, learning and growth to increase and broaden culturally competent skillsets that produce effective interactions with people across diverse cultures and backgrounds. This includes the ability to adapt to cultural change.
Excellent written and oral communication skills and the ability to work with colleagues and partners of varied backgrounds and experience.
Ability to work across different time zones required.
This position interacts with team members and partners located in different time zones and countries so the ability to work with people with different backgrounds and experiences is required.
An ability to work both independently and as a member of small teams on multiple projects in a fast-paced, dynamic, and creative environment.
Demonstrates self-awareness, cultural competency and inclusivity, and ability to work with colleagues and stakeholders across diverse cultures and backgrounds.
Additional Preferred Qualifications
A track record of performing and publishing methane-focused research.
Bilingual fluency with any major Asian language in addition to English.
Knowledge of environmental issues associated with the oil and gas industry, especially air emissions.
Familiarity with emission inventories.
Proficiency in statistical analysis and understanding of atmospheric modeling.
Experience coordinating methane field measurement campaigns.
General knowledge of the energy context, specifically the oil and gas industry, in the Asia-Pacific region—critical stakeholders, operational practices and key news and trends.
Hiring Range
We offer a strong total rewards package encompassing competitive salary, robust benefits, and professional development opportunities consistent with a modern global organization.
The pay range for this role is 90,000 - 105,000 AUD which takes into account factors such as candidate experience, skills, training, internal team equity and local norms.
How to Apply
Please submit your Resume and Cover Letter on our careers site at: https://www.edf.org/jobs/asia-pacific-methane-scientist
Environmental Defense Fund is an equal opportunity employer where an applicant's qualifications are considered without regard to race, color, religion, sex, national origin, age, disability, veteran status, genetic information, sexual orientation, gender identity or expression, or any other basis prohibited by law.
Location:

International
Work Type:

Full Time
Category:

Atmospheric Science
Engineering
Research/Scientific
Sustainability