First listed on: 08 December 2022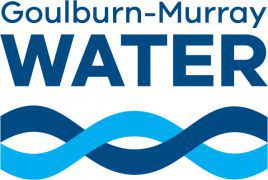 Goulburn-Murray Water (GMW) is Australia's largest rural water corporation responsible for storing, managing and delivering water across most of northern Victoria. GMW provides more than 39,000 services to about 25,000 customers in its operating region.
Based in Tatura, you'll join the Commercial team, and be responsible for managing the implementation and development of the Procurement and Contract Management business unit.
Possessing high level analytical skills, you'll provide strategic advice to internal stakeholders in relation to associated risk, cost analysis and supply market demands. As the prime owner of the supplier contractual relationships you will liaise with suppliers to sustain value throughout the life of each contract, as well as maintaining a contract management database.
We'd love to hear from you if enjoy building strong collaborative partnerships, and you have extensive experience in procurement and contracting methodologies and Supplier Panel governance.
This role will support the business with the following responsibilities:
Responsible the development/implementation of procurement and contract management governance/strategies/processes, in the public sector
Extensive experience managing public sector tenders and Supplier Panels (construction sector ideally)
Proven ability to build/lead a Procurement team, and establish a collaborative working environment
Strong customer (internal stakeholders) focus, and ability to partner with the business to produce commercial outcomes
Benefits of joining the GMW team include:
Agile, inclusive and responsible culture is the foundation of our organisation where people are offered excellent opportunities to grow, learn and advance in their careers.
GMW are committed to encouraging our employees to reach their full potential, while valuing and respecting them as individuals.
GMW offer flexible working and are always open to discussing your individual needs so that you get to create your own experience with us.
Great time to make the move to regional Victoria for a different lifestyle, career opportunities and challenge.
For more information or to view the position description please visit our website.
Applications close on 14 Dec 2022. Please note, short listed candidates will be interviewed in early January 2023.
To apply for this role please complete the GMW application form provided on our careers page and email together with a copy of your current CV to recruitment@gmwater.com.au.
All employees need to be vaccinated against COVID-19 and are required to provide evidence of their vaccination status. All candidates that are recommended for appointment will be required to provide evidence they meet GMW's vaccination criteria.
We welcome applications from people with disability and aim to provide an inclusive and accessible workplace. If you need any help with the application process or would like to discuss reasonable adjustments to support you to take part in an interview, please contact recruitment@gmwater.com.au
GMW is an equal opportunity employer supporting diversity and inclusion in the workplace. GMW encourages people with diverse backgrounds, experience and perspectives to apply.
Closing Date:

14 Dec 2022
Location:

VIC - Tatura
Work Type:

Full Time
Category:

Logistics/Contracts/Procurement
Management/Operations
Water