First listed on: 07 March 2023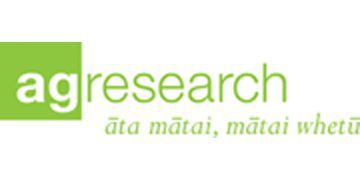 The role and opportunity
At AgResearch, our purpose is to use science to enhance the value, productivity, and profitability of New Zealand's pastoral, agri-food, and agri-technology sector value chains to contribute to economic growth and beneficial environmental and social outcomes for New Zealand. We are committed to the knowledge system of mātauranga Māori on equal footing with Western science and existing structures, that have helped support positive change in farming practices and food production in Aotearoa.
Reporting to the Science Team Leader – Plant Genetics, you will be consistently contributing to the delivery of high-quality research in plant genetics, in alignment with the AgResearch statement of Corporate Intent, and utilising your excellent and proven skills to publish internationally recognised research.
Job Title: Scientist – Plant Genetics
Location: Grasslands, Palmerston North, New Zealand
Minimum and maximum base salary: NZD $80,644.00 to $94,875.00 (gross per annum)
Hours work per week: 40
Days Required: Monday to Friday
Number of Positions: one
Employment Type: Permanent
What you will be doing
You will be providing quantitative and statistical genetics support for genomic selection, GWAS and other genetic analyses, with a particular focus on using genotyping-by-sequencing and similar marker data sources. This is to help us succeed in our goal of improving complex traits that underpin productivity, persistence, climate resilience and environmental performance of pasture plant species.
Your previous experience in implementing experiment design, as will your quantitative genetic analysis skills, will be applied to conducting data analysis and interpretation from multi-environment experiments, accounting for and assessing genotype x environment.
An ability to work collaboratively will be essential as you will be working with other employees of AgResearch to design and implement genomic-assisted plant breeding systems and pre-breeding programmes. This varied role will see you consistently contributing to the delivery of high-quality research, which will include publishing internationally recognised science.
Your ideal background
PhD in plant genetics, quantitative genetics, or statistical genetics, preferably with experience in pasture plants or other out-crossing plant species.
Relevant practical experience in a post-doctoral or equivalent role.
A strong interest in plant biology.
Specific knowledge and experience in genetic analysis techniques including genomic prediction, GWAS and/or population genetics.
Knowledge and practical experience with quantitative genetic analysis, including experimental design and genotype x environment interactions.
Skilled with programming language(s) for implementation of statistical or genetic analyses (e.g., R, Python).
Experience in analysing large datasets (genome-wide SNP data, next generation sequencing) using high performance computing resources.
Knowledge and interest in pastoral agriculture and understanding of key industry relationships.
An ability and willingness to work collaboratively with a diverse range of people.
We encourage applications from candidates with an understanding of or a willingness to develop their capability in Te Tiriti o Waitangi, tikanga Māori, and/or te reo Māori.
Our Benefits
AgResearch provide a diverse range of benefits including extensive flexible working options that help employees balance their own lifestyle and needs with their work commitments. You can view the full list here: http://www.agresearchcareers.co.nz/working-here/our-benefits/.
How to apply
This role will suit a passionate, talented, and collaborative person who is motivated to drive their career forward within this vital New Zealand organisation. If this sounds like you, apply today using the link, including a cover letter detailing why you feel you would be suitable for this position.
For further information contact Marty Faville at marty.faville@agresearch.co.nz.
To view the full position description for this role, please visit our careers site https://yourcareer.agresearch.co.nz/
Applications close: Tuesday, 28th March 2023.
AgResearch is an equal opportunity employer and is committed to providing an environment that embraces, promotes and values diversity, equity, and inclusion. We encourage and welcome candidates from any background, so please don't hesitate to apply for this position or call us to discuss this further.

Closing Date:

28 Mar 2023
Location:

International - New Zealand
Salary:

NZD $80,644.00 to $94,875.00 (gross per annum)
Work Type:

Full Time
Category:

Genetics/Genomics
Plant Biology/Crop Physiology
Research/Scientific
Soil/Plant Science