Wind farm gets battery backing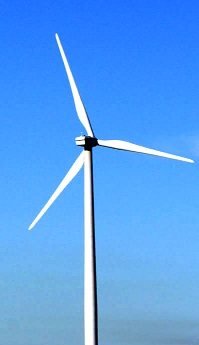 A major Australian windfarm is adding non-subsidised battery storage.
The 212MW Lincoln Gap wind project in South Australia is adding a 10MW/10MWh fast response battery array, adding even more to the state's green power credentials.
Clean Energy Finance Corporation (CEFC) wind sector lead Andrew Gardner said it is a sign that large-scale battery technology is becoming ever more viable.
"This is the first development project in Australia which has been able to secure debt finance for a grid-connected large-scale battery component on a non-subsidised basis," Mr Garnder told reporters.
"It provides an important financing model for other developers and investors wanting to be at the forefront of closer integration of renewables into the grid."
Economists predict that Australia's flexible power capacity will top 29,000MW by 2040, which is expected to support better management of variable generation as more renewables join the electricity mix.
The CEFC says big batteries being built across SA will provide significant support to the South Australian grid when they become operational.
The Lincoln Gap battery will feed into the national electricity grid via the Electranet transmission network.
"We are pleased to include grid-scale battery storage as an essential part of the wind farm investment and were happy to receive strong support and encouragement from the CEFC as our investment partner," said Zeki Akbas from Nexif Energy Australia.
"With the scalable battery storage at Lincoln Gap we will be able to offer more flexibility to the national grid and improve the reliability of the system."