Vic. algal bloom to linger longer

Print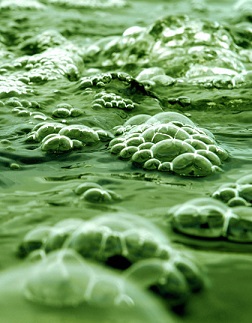 A 700-kilometre stretch of the Murray River has been plagued by a large blue-green algae bloom.
Experts now warn the toxic bloom could last into May.
The outbreak stretches from Lake Hume, near Wodonga in the Victoria's north-east to Kerang in the north-west.
While urban water customers have not been affected, farmers that need to water their stock are becoming concerned.
Victorian Environment Minister Lisa Neville has warned it will continue for some time.
"We've got independent expert advice helping us to look at the risks and the issues going forward," she told reporters.
"All the advice continues to tell us while the temperatures remain warm, while the water temperature remains in the 20s in the Murray, unless we have some cooling in the water, outside temperature and rainfall, we're going to see this algae.
"And that's probably likely to go into April, maybe even into May."
Emergency Management Commissioner Craig Lapsley said a strict monitoring regime would continue, and there were some warnings for the public.
"The previous modelling would say a bloom of this size would last for eight weeks - we're four weeks in," he said.
"We're doing testing, 100 sites are being tested on a regular basis to make sure we understand it.
"It hasn't really moved too far in the last week or so, it's a slight extension, and we're monitoring the whole of the Murray to make sure we understand where it is and where it's not.
"The community shouldn't be entering the water, shouldn't be drinking the water, but there's lots of other things to do all along the Murray and that's something that we want to emphasise.
"People should be up around the Murray River, can go there and enjoy it but there are some safety issues they need to be aware of."