Talks to take green tips, trade from China

Print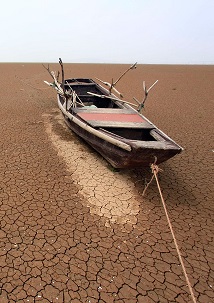 Some of the officials behind the massive sustainability push in China will soon address an Australian audience.
A forum on in Sydney this week aims to connect Australian business leaders and decision-makers with sustainable trends and practices underway in China.
The intention is that both nations may be able to learn from each other and even forge solid business ties, to collaborate and create a better way of doing business while protecting the environment.
The 2013 Sydney China Business Forum is on Tuesday October 29, and will see the City of Sydney host key figures from China's sustainable energy, water, transport and agribusiness industries, as well as Chinese government environment and conservation officials.
There will also be talks on the best ways for Australian companies to go about creating business links with Chinese groups, especially in the agricultural arena. Deputy Premier of NSW, Andrew Stoner, will launch the University of Sydney-KPMG report 'Demystifying Chinese investment in Australian agribusiness'.
Australian government officials may be able to take a page from China's book on active measures to combat climate change. The Chinese government is on an ambitious path to decrease emissions and move to a cleaner energy and resources model by 2020. On its way to that goal, China has already become the world's largest user of solar and wind power and has introduced major innovations in automotive and solar technology.
Executive Director of the University of Sydney's China Studies Centre Professor Kerry Brown said the global experts are fighting a war against one of the most dangerous issues of modern times.
"Sustainability is of critical importance to Australia and China. This year's forum will focus on opportunities for both countries to work together to find solutions to these complex issues," Professor Brown said.
Information on registrations, the program and key speakers is available here.