Sun sets on tanning beds for skin's sake

Print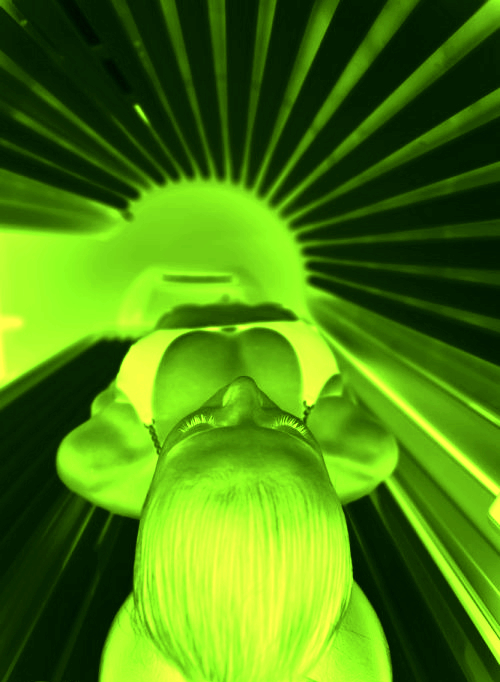 Millions of Australians will have to increase their risk of skin cancer in a private capacity, with a ban on commercial solariums coming in on December 31.
South Australia, Victoria, Queensland and New South Wales have new laws coming in to make 2015 sun bed free, while Western Australia and Tasmania have announced but are yet to enforce similar bans.
Cancer Councils statistics say each year in Australia, 281 melanomas, 43 melanoma-related deaths, and 2,572 squamous cell carcinomas are attributable to solarium use, at a cost to the health system of around $3 million.
"There is no question that there is a direct link between regular use of sunbeds and malignant melanoma," Cancer Council Australia's public health committee chair Craig Sinclair says.
As the sun sets on the industry, solarium operators are desperate to capitalise on their final weeks of legal operation.
The cost of tanning bed time has been drastically cut, while others are turning to Gumtree and eBay to offload their solariums to private buyers.
Each site has dozens of the machines for sale, with prices running into the tens of thousands.
The Cancer Council has pledged to monitor any influx into the private environment, but they say the unit will be hard to move on.
Quite simply, sun beds are huge, heavy, inconvenient to have in the home and draw a ridiculous amount of power.
"It certainly is a concern, clearly [the operators] had financial incentives to dispose of their machines properly and safely," Mr Sinclair said.
"To then try and offload them in the private market at a price that is probably not too much more than they would otherwise get through government assistance is a concern, because once these machines get into the private market it's obviously putting individuals at risk."
Responsible commercial solarium owners are taking advantage of government disposal schemes, because the units are too unsafe for private, untrained use.