State set on big wind

Print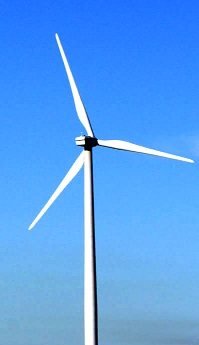 The Queensland Government has announced plans to build Australia's largest state-owned wind farm.
The state's government-owned energy corporation Stanwell says it will build a giant wind farm in the South Burnett region.
The government has announced a $776 million injection of funds for the project, to be drawn from the state's $2 billion Renewable Energy and Hydrogen Jobs fund.
"This project with up to 150 turbines could generate 500MW capacity, enough clean electricity to power up to 230,000 homes," Premier Annastacia Palaszczuk said.
"It's investments like this that will ensure we deliver on our net-zero ambitions and our promise to Queenslanders to become a global renewable energy superpower," she said.
The government is aiming to achieve 50 per cent renewable energy by 2030, and zero net emissions by 2050.
Currently, over 20 per cent of the state's electricity is produced from renewable energy sources - including rooftop solar and solar and wind farms.
The newly-announced project will involve around 200 construction jobs and 15 ongoing jobs when it becomes operational.
A final decision on the wind farm proposal is expected in 2024.
The plan is for construction to begin in 2024, creating up to 200 jobs in the process, before the site is operational in 2026.