Reef efforts commended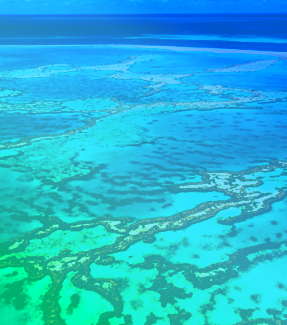 An audit has found that the Queensland Government is "maximising" its efforts to improve the health of the Great Barrier Reef.
The Queensland Audit Office report (available here in PDF form) assessed how the Government has implemented the recommendations made in a previous report on managing water quality in the Great Barrier Reef.
Minister for Environment and the Great Barrier Reef Leeanne Enoch said the report found that the Palaszczuk Government had fully implemented four out of the five recommendations, with the fifth partially implemented and progress underway.
"The Palaszczuk Government is committed to protecting the Great Barrier Reef now and for future generations," Ms Enoch said.
"Protecting the Reef is one of our Government's Advancing Queensland Priorities, and that is why we have invested a record $330 million over five years."
Ms Enoch said the original audit report, from 2014-15, examined the Queensland Government's contributions to improving the quality of water entering the Reef from adjacent catchments, specifically agricultural run-off.
"The positive findings in today's updated report shows that the Palaszczuk Government's commitments and initiatives for protecting our national treasure are a positive step towards change," she said.
"This is wonderful news and shows initiatives such as the Queensland Reef Water Quality Program and establishing the Office of the Great Barrier Reef after we formed Government in 2015, are helping maximise our efforts to protect the Reef.
"Further, this report confirms our projects are based on science and proves we are providing value for our record investment in protecting the Reef."
Ms Enoch said the follow-up audit also found there had been significant efforts to ensure further landholder practice change information was reported and model input deficiencies were addressed.
"The audit also noted that we have almost doubled the number of catchment monitoring sites which is providing increased knowledge to verify our modelled results," Ms Enoch said.
"This report clearly demonstrates the Palaszczuk Government's commitment to improve the quality of water flowing to the Reef, whether that is through improved governance and policies or by providing additional funding.
"We will continue to deliver on our obligations and ensure the Great Barrier Reef remains the best managed natural wonder in the world," Ms Enoch said.