Power in SA; clean, green and cheap

Print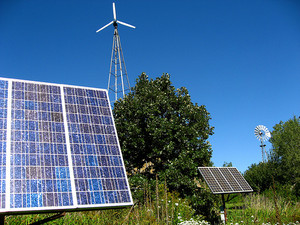 A recent study has found South Australia is reaching an ideal mix of cleaner, greener and cheaper energy sources, with residents paying $88 per year less for electricity now than in 2009.
The state has achieved the highest level of wind energy and rooftop solar coverage in the country, cutting its emissions by a third at the same time.
Energy analyst firm Pitt & Sherry has further found that if the impact of the carbon price is taken out, the average price per person paid has fallen by $188 over the same years. During the time from 2009 to now South Australia increased its wind-power generation by 1200MW and rooftop solar up to 400MW.
In its latest regulatory filings, the SA grid operator has already cancelled virtually all its planned extensions for savings of around $167 million, according to the Australian Energy Regulator.
South Australia's achievements would have been unheard of ten years ago – the state now sources 31 per cent of its electricity through wind and solar means, lowering its emissions by one third over the last four years. Several coal-fired generators have either been mothballed completely or partly closed this year too.
The shifting state of South Australia's energy market has hit workers in the traditional coal and oil industries hard, but shows the capability of an energy provider to transition its sources to renewable methods and keep prices for consumers down.
The figures show that widespread concerns over a price on carbon destroying people's chances of meeting the cost of living may have been unfounded or overblown. Some online commenters have said it means that the Prime Minister's efforts to undo the carbon tax (in contravention of contemporary environmental awareness and possibly Australian law) may also be unnecessary.