PM pushes for Narrabri gas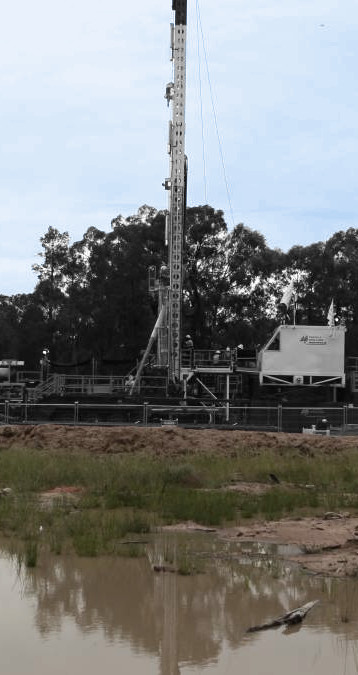 The Prime Minister is pushing the NSW Government to approve the controversial Narrabri gas project.
The Federal Government says the Santos project would lower domestic gas prices, and has threatened to use GST distribution as a lever to overturn state gas bans.
Finance Minister Mathias Cormann recently encouraged every jurisdiction to fully develop their economies.
"We want states like New South Wales and Victoria and the Northern Territory to step back from their moratoriums on gas exploration and development of their resources," he told reporters.
"GST-sharing arrangements are a potential lever to encourage and incentivise the states and territories to develop their economies to their full potential."
NSW Premier Gladys Berejiklian would not be drawn, pointing out that the Narrabri project is still going through its planning processes.
Mr Turnbull said his government was looking forward to that planning process being completed.
Santos wants to drill up to 850 coal seam gas wells over a 95,000 hectare project area, but the Narrabri project has faced fierce opposition from some farmers and regional communities.
Ms Berejiklian has previously highlighted the fine balance that is needed between new gas development and protecting prime farmland.
Returning the ball to the Prime Minister's court, the NSW premier called for a "national approach" on energy issues.
The Turnbull government has still not revealed its new investment framework for energy policy, which is meant to have been informed by the Finkel review of the national electricity market.
At a COAG meeting late last week, a special COAG summit to resolve energy policy was proposed.
Some premiers pointed to the fact that there had already been a special COAG meeting following the Finkel review, and said Canberra should resolve its own lack of resolution on the clean energy target.
The Prime Minister indicated that the government should have a new investment framework for energy by the end of the year.