NT urged to curb emissions

Print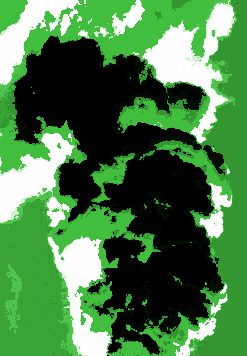 A rise in emissions has led green groups to urge the NT to introduce a targeted climate policy.
The Northern Territory has seen as increase in greenhouse gas emissions of 28 per cent between 2005 and 2016, according to data from the Federal Environment Department.
At the same time, New South Wales has seen an 18 per cent decrease in emissions and Queensland's have dropped 14 per cent.
Tasmania emissions are down by over 100 per cent, making it Australia's first net carbon sink.
"The energy emissions for the NT have essentially doubled, the fugitive emissions has tripled, there is an increase of a third in agriculture and almost doubling of land-clearing related emissions," says Professor Mark Howden from the Australian National University's Climate Change Institute.
The Environment Centre says current and future projects will continue to increase emissions, especially if the Government lifts its fracking moratorium.
"The current economic development plan that the Government has in place is heavily focused on gas, whether it's offshore gas or onshore gas," Environment Centre director Shar Molloy said.
"Those developments have a big potential to add an extreme amount of emissions."
The environmental lobby wants NT's Gunner Government to introduce a climate policy that includes emissions-reduction targets.
The Australia Institute has also warned the NT Government about the local impacts of climate change.
The group says CSIRO modelling has predicted Darwin will see 138 days over 35 degrees by 2030, and 275 by 2070.
It made the warning as part of efforts to encourage the government to keep the fracking ban in place.