New marine park lines questioned

Print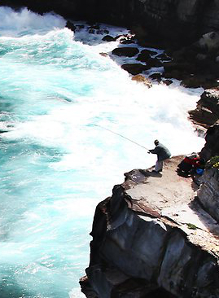 The Federal Government has released new marine park management plans that have been labelled the "largest removal of marine area from conservation ever".
Before it lost office in 2013, Labor announced plans for a network of 42 marine reserves that largely appeased by environmental groups, but were also designed to have a minimal impact on commercial activities.
When the LNP came to government in 2013, Labor's proposal was suspended, with Prime Minister Tony Abbott stating at the time that Labor wanted to "lock up our oceans".
The Turnbull government has now completed a consultation process on new management areas and released its final proposed boundaries this week.
Environment minister Josh Frydenberg has described the new regime as "a world-leading management regime" for Australia's marine parks.
Mr Frydenberg says the plans will see 36 per cent of Australian waters included in marine parks, while also benefiting recreational fishers.
The revised arrangements open up 97 per cent of commonwealth waters within 100km of the coast for recreational fishing, and 80 per cent of marine parks.
The new management plans contain fewer green zones, but the government says more areas will be protected by both green and yellow zones overall.
Shadow environment minister Tony Burke says Labor will move to disallow new plans, branding them "largest removal of marine area from conservation, ever, from any government in the world".
"The worst area affected is the Coral Sea," Mr Burke said.
"Purse seine, longlining and mid-water trawling, which is the same method used by the super trawler, are all now allowed across the Coral Sea with a clear uninterrupted path from north to south."
Mr Frydenberg said that if the Opposition does not support the plans, it would "take years to go through the necessary statutory processes and bring forward new plans".