Investors slam emissions policy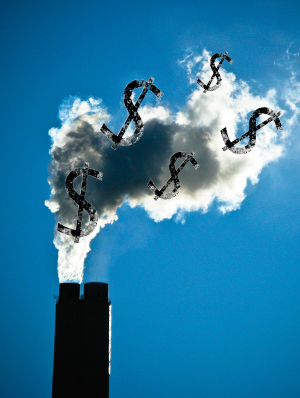 A massive investor group has warned that the Federal Government's emissions policy is unlikely to be much help.
The Investor Group on Climate Change (IGCC) represents institutional investors, managing total funds of around $2 trillion.
The IGCC recently told its members that Prime Minister Scott Morrison's "climate solutions package" will not influence the current rising trajectory of emissions because it is "small scale and unlikely to be a durable policy framework through time".
The group says the Coalition's investments in 'Snowy 2.0' and Tasmania's "battery to the nation", "could be crucial to decarbonising the electricity system" but "they are not a substitute for private sector investment in new zero emissions generation and a national strategic plan for enhanced transmission and distribution".
The Federal Government has been making bids for swinging votes by appealing to voters concerned about its record on climate action.
It has renamed and revived Tony Abbott's emissions reduction fund, and put money into large pumped-hydro projects, energy efficiency measures and a new carbon budget to attempt to meet the Paris target.
The IGCC says the recent pivot is not enough to create a credible pathway to net-zero emissions.
"In the absence of this, policy uncertainty will be increased, the necessary investment in zero emissions generation will be delayed and upward pressure will continue on electricity prices," it warned members.
"For investors this is concerning because the economic and social impacts of current projected levels of climate change risk investment returns and economic prosperity over the longer-term."
The group also criticised the Government's plan to use extra credits from a previous carbon-cutting scheme to count towards its Paris goals.
"The use of carryover to weaken Australia's emissions commitments is also fundamentally at odds with limiting warming in line with the objectives of the Paris agreement and driving global momentum for coordinated, and increased ambition," the IGCC says.
"This could threaten to spread a low ambition contagion in the international system by further encouraging other countries like Russia to use carryover to delay emissions reductions."