Glenn Innes getting greener

Print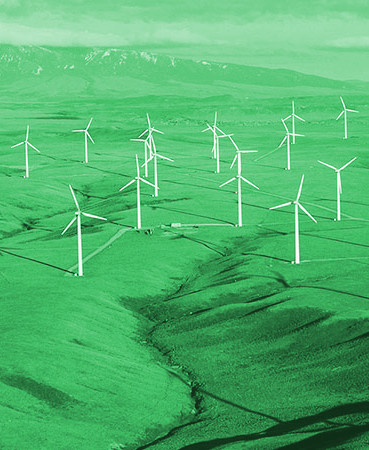 The small NSW town of Glen Innes will soon be littered with wind and solar farms.
The town has become an epicentre for renewable energy investment, with hundreds of millions of dollars for clean power already on the table.
Perched high on the Great Dividing Range, Glen Innes enjoys strong winds from all directions.
It has brought a significant economic improvement for the region usually reliant on agriculture.
Landowners say having turbines on their land is an opportunity to diversify and "drought-proof" their income.
Wind farm developers have struck deals that in some cases includes compensation for neighbouring landowners who have the turbines close to their land.
CWP Renewables is behind some of the new development, and its managing director Alex Hewitt says solar farming and potentially battery storage could soon be part of its growing investment in NSW.
"Subject to the regulations being set and the right investment climate, we and our partners will be investing over $4 billion in the next four years," he said.
Goldwind, another major renewable energy developer, recently announced it has completed phase one of its White Rock Wind Farm near Glenn Innes.
"Wind farms need to have good wind and the elevated area of the Great Dividing Range certainly provides that, the intersection of good wind and good grid connection are key," Goldwind managing director John Titchen said.
Goldwind has also started construction of a 70,000-panel solar farm.
Mr Titchen said the company had been able to employ and source contractors and products locally.
"One of the things we've found in Glen Innes is that we've had great community support," he said.
Glen Innes Mayor Steve Toms said the projects had already brought a huge boost to the region.
"It's been massive, we've had construction workers in the hundreds," he said.
"It's injected a lot of dollars as well and that's really what we're crying out for … economic development and investment."