Fishers probed on plastic matters

Print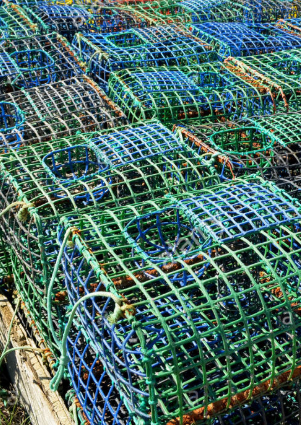 Experts say the fishing industry can play a role in reducing plastic pollution, but it has to understand the issue first.
More than 35 per cent of fish caught in the waters off southern Australia contain microplastics, and the problem is most acute in South Australia, with plastic found in 49 per cent of fish.
Australian waters are cleaner than many international fishing zones, but a new study finds many commercial and recreational fishers in the South Australian fishing industry do not know Australia even has an ocean plastic problem.
"We wanted to find out what people knew about microplastic pollution in fish, from fishers to fishmongers to consumers," says researcher Nina Wootton from the University of Adelaide.
"It varied, but about half weren't aware it was an issue because South Australian oceans had such a reputation for being clean.
"We still have time to make sure Australian seafood products remain some of the cleanest in the world, but we need the seafood industry, and the general public, to recognise the problem and start taking positive actions now."
It is estimated that 10 per cent of plastic pollution in the ocean comes from fishing sources, so fishers can improve the quality of their own product by limiting their use of plastic where possible.
While fishers and other stakeholders were worried about the cost and inconvenience, simple actions like replacing plastic fishing equipment with natural materials, or using biodegradable bags at fish markets, could quickly reduce the amount of plastic ending up in the ocean.
The researchers suggest an education program to raise awareness of the problem and provide solutions that the industry could implement easily to maintain the quality of locally caught fish.
"We know that by bringing fishers into conversations around policy, we encourage the acceptance of new management ideas within the industry," Ms Wootton said.
"There is lots we can do to mitigate the problem of ocean plastic but we cannot begin unless people are aware there is a problem."
It is not just a South Australian problem, or even an Australian one - about 75 per cent of the fish eaten in Australia is imported from overseas.
Researchers say future studies could include a global audit of plastic in the fishing industry, and an evaluation of ways in which the industry can adopt new practices quickly and affordably.