Farmer fields guilty plea

Print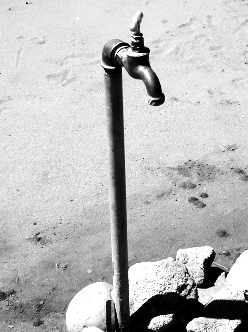 A prominent Barwon-Darling irrigator has pleaded guilty in relation to three charges of breaching NSW water management rules.
Mr Anthony Barlow pleaded guilty to all three offences alleged against him by WaterNSW - one offence of pumping during an embargo and two offences of pumping while metering equipment was not working.
The maximum penalty for each offence is $247,500, with the total maximum penalty available as a consequence of the three guilty pleas being $742,500.
WaterNSW brought the prosecutions after extensive investigations into water management rule breaches in the Barwon-Darling unregulated water source in north western NSW.
In the 18-month period from July 2016 to April 2018 during which WaterNSW held responsibility for compliance - now the function of the Natural Resource Access Regulator.
WaterNSW CEO, David Harris, said the guilty plea is the culmination of a long period of hard work that sends an important message to water users and the broader community.
"Today's result sends a strong message to those water users who do not follow the rules – your actions will have serious consequences. Equally, it is important to note that allegations against a small number of irrigators do not reflect on the vast majority of water users who conscientiously follow the rules," Mr Harris said.
"This is a proud day for WaterNSW and demonstrates the commitment and diligence we brought to the role of ensuring that the rules for extracting water were enforced prior to that role being transferred to NRAR," he said.
"Today's result should also serve to reassure the broader community that water regulatory authorities are serious about managing water resources and ensuring equity and fairness."
Now that Mr Barlow has entered pleas of guilty to all offences alleged against him, the matters have been adjourned for sentencing submissions and sentence.