EV bill passes Senate

Print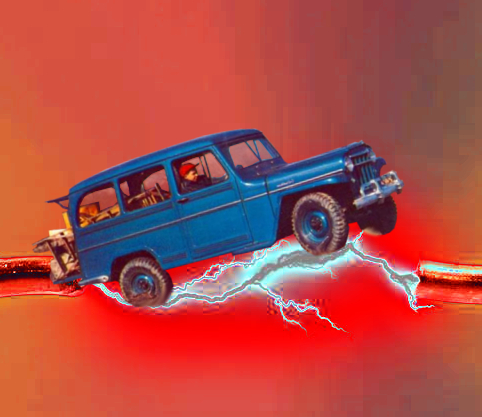 A bill to cut the costs of electric vehicles for employers has passed through the Senate.
The proposal passed 31 votes to 24 after a deal was struck between the Greens, Labor and independent David Pocock, which included a change that will see plug-in hybrids included in the tax cuts up until April 2025.
The bill should make an EV, such as the Nissan Leaf, up to $2,000 cheaper for Australians and $9,000 for employers who run fleets, by exempting eligible low-emissions vehicles from import charges and fringe benefits tax.
The Treasury Laws Amendment (Electric Car Discount) Bill 2022, includes changes to the Fringe Benefits Tax Assessment Act 1986 Bill, making electric cars, hydrogen cars and plug-in hybrids below the luxury car tax threshold exempt from the fringe benefits tax.
This will reduce costs for employers and allow them to provide EVs to employees at a much cheaper cost.
The policy - which was a Labor election promise - is estimated to cost the budget $4.5 billion over the decade to 2033.
The legislation had been stuck in the Senate due to a dispute with the crossbench over plug-in hybrids, which feature an internal combustion engine. The Greens and independent senator David Pocock had argued that allowing this type of vehicle in the scheme is a form of fossil-fuel subsidy, but Treasurer Jim Chalmers insisted they be retained for people in regional areas where people are concerned about the range of low emissions cars.
Under a compromise that allowed the bill to pass, plug-in hybrids will be phased out of the scheme by April 2025.
Additionally, reports say the government agreed to only buy internal combustion and plug-in hybrid cars for the Commonwealth's fleet in exceptional circumstances.
The tax office is now tasked with issuing guidance on when home charging infrastructure, which can cost thousands of dollars, can be claimed.
The next big test for EVs and low emissions cars would be the introduction of stricter fuel efficiency standards. Energy Minister Chris Bowen released a discussion paper on the matter in September, arguing tighter standards will be key to boosting the availability of EVs, as manufacturers will be incentivised to provide more such vehicles to the local market.
Currently, just 3 per cent of new cars sold in Australia are electric.