EPA questioned on salmon science

Print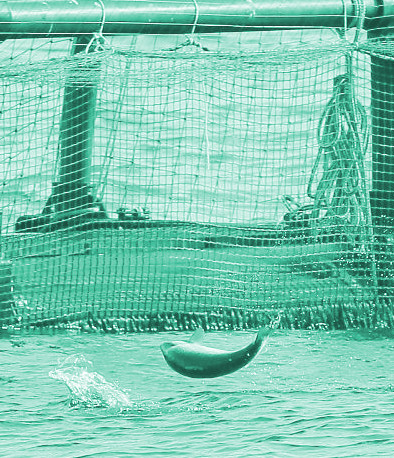 Tasmania's EPA has clarified claims made in the Federal Court case between salmon farms and the Commonwealth.
Huon Aquaculture has finished arguing its case against rival farmers Tassal, Petuna and the Commonwealth over the process to expand the salmon industry in the Macquarie Harbour.
During the case, the EPA admitted it contacted the companies to advise them of its intention to lower the harbour's salmon stocks.
EPA director Wes Ford acknowledged for the first time that the decision to expand was based on bad science.
The director of Huon Aquaculture, Frances Bender, says the EPA has been forced into a defensive position.
"He's known that, as has all of the salmon farmers, as has the Tasmanian Government, since 2014," she said on Tuesday afternoon.
"I challenge Mr Ford to explain how he's actually arrived at these biomass numbers, because simply they are the numbers of the fish that have survived the summer that are in the harbour.
"The EPA has not bought the biomass back, in this draft determination, they have just added up the numbers that we've still got alive.
"Since 2014 the science was showing the model was wrong. The science wasn't wrong. It was ignored."
Huon is seeking an urgent meeting with the EPA and the State Government.
"[The court case] has taken an enormous toll on me personally," Ms Bender said.
"But as one of the original founders of this industry … it's the largest agribusiness by value in this state, it's the largest fishery by value in the nation, and to think that we're now at this crossroads now in this our industry, is actually a disgrace."
Justice Kerr reserved his decision.
The EPA has issued a statement is response to the claims.
"The EPA director, Mr Wes Ford, provided the three companies with a draft biomass determination and has invited them to make representations," it said.
"He will not be commenting further on the biomass until he has received their representations and finalised the biomass decision."