Engineered wetland detailed

Print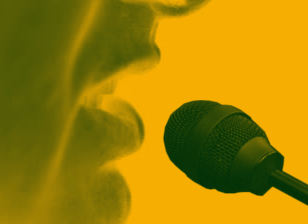 Authorities have heard a plan to artificially engineer two wetland sites along the Victorian and New South Wales border.
Victorian Minister for Planning Sonya Kilkenny appointed the Victorian Murray Floodplain Restoration Project (VMFRP) Standing Inquiry and Advisory Committee (SIAC) to inquire into, and report on, the potential environmental effects of nine proposed restoration projects.
This includes an ambitious plan by Lower Murray Water (LMW) to build two new Murray River wetland sites.
The works would include construction of channels, containment structures and new access tracks.
LMW barrister Christopher Townshend told the hearing that environmental benefits and improved policy are at the heart of the project.
"The backbone for the project and hearing is aligned with Country, ecological and cultural values," he said.
"This is a project that is wholly committed to improve the health of ecosystems, and places and Country that has been undernourished and struggling since European intervention in the river and its surroundings.
"Restoration can be achieved, but certainly the improvement of the health of the ecology must be hand-in-hand and seen as logically linked to enhancing places and ecology that is valued in cultural terms as well."
But Environmental Justice Australia raised concerns that the proposal will give more water to big irrigators at the cost of communities and environment.
"The committee hearing into the Victorian government proposal at Hattah Lakes North and Belsar-Yungera sites on the Murray River in Victoria's northwest, is part of the EES process," the group said.
"These are among proposals at nine sites along the river the Victorian government is rushing through to artificially engineer the Murray's flow.
"Environmental Justice Australia, representing Environment Victoria, hold concerns this will allow big irrigators to pump more water out of the already stressed river.
"In fact, some of these proposals may not be needed if other, overdue plans to improve river health were fully implemented."
The comments came on the first day of a planned ten-day hearing session.
The committee will soon be addressed by experts on aquaculture, flora and fauna and bushfire experts.