Direction alleged in AFP raid

Print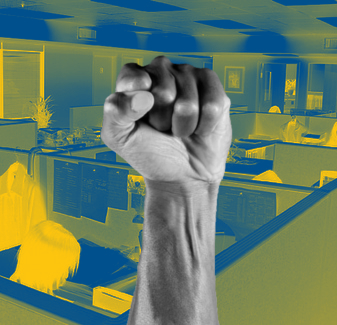 Unions are outraged over an AFP raid that has led to the resignation of an employment department staffer.
Police raided the offices of the Australian Workers' Union earlier this week, seeking documents relating to a $100,000 donation to activist group GetUp in 2005, and backing for Bill Shorten's election campaign.
The raid was triggered by a referral made by Employment Minister Michaelia Cash, who has denied claims the AFP were sent out as part of a political witch-hunt.
The search related to investigations by the Registered Organisations Commission (ROC) - a union watchdog - into allegations that the donations to GetUp were not in line with the AWU's rules.
Senator Cash allegedly referred GetUp funding to the ROC after reports by News Corp claimed the AWU had donated large sums to GetUp when Bill Shorten was the union's secretary in 2005.
The ROC says it received information that raised "reasonable grounds" to suspect documents relevant to its inquiries may be either concealed or destroyed.
The government said the AFP is not subject to any direction, operating entirely independently.
But both the ALP and the AWU say the raids were politically motivated.
Senator Cash later told a senate inquiry that she did not know about the raid, and did not tip-off the media ahead of the events.
The union said reporters were posted outside its offices in anticipation of the raids.
After denying involvement in the tip-off, Senator Cash returned after a break in the inquiry to inform senators that a staff member in her office had in fact told reporters about the looming raid, and had subsequently resigned.
She said that without her knowledge, a staff member had received information "from a media source" about the raid, and shared it with other media outlets.
She was accused of having thrown the staffer "under the bus".