Consumers lack power info

Print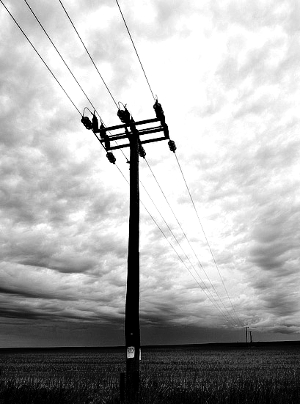 Energy illiteracy could be preventing some Australians from driving down their power costs.
A recent survey of over 1,000 Sydney and Melbourne residents found people have less trust in power companies to act in the public interest than banking or the media.
Respondents said they want more information to help control their energy usage, but do not know enough about the technology to help themselves.
"Rising energy costs are driving increased energy awareness among consumers and simply providing comparative data with other households is no longer considered good enough," the study said.
"Almost 70 per cent of respondents revealed they would like energy companies to supply them with more information to better understand and control household energy use."
Former head of EnergyAustralia and Ausgrid, George Maltabarow, says high power prices are forcing Australians to reassess how they use electricity.
"We're really seeing a changing attitude to technology," Mr Maltabarow said.
Still, less than half of those surveyed said they understood smart meters enough to use them effectively to avoid times of highest demand.
Mr Maltabarow said customers want to control their energy usage, however, "there are some levels of misunderstanding about what this is and demand management is still underdeveloped in Australia".
"Consumers have different levels of engagement but technology is helping them to transition to greater control of their power consumption," he told Fairfax.
"With smart meters, they are more able see when to shift their consumption from peak to off-peak times.
"This level of control benefits the electricity grid too, negating the need for extra costly infrastructure to manage peak loads. Again, this also has the potential to reduce the cost of energy to the end user – so everyone benefits."