Circular scheme backed

Print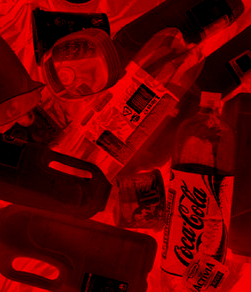 Advocates have welcomed a new federal recycling scheme.
The Morrison Government has pledged to increase the recycling of waste plastic, glass, paper, and other products through the new Remade in Australia recycling initiative.
The scheme includes a renewed focus on improving recovery rates by getting consumers to buy more products made from recycled materials.
It is aiming for an 80 per cent average recovery rate from all waste streams by 2030.
To meet this target, the amount of waste diverted from landfills will have to rise from the current 43.5 million tonnes to at least 58 million tonnes, an increase of about 35 per cent.
Australian Local Government Association (ALGA) president Linda Scott welcomed the announcement, but warned it would take some serious effort.
"This will require the Commonwealth to exert a greater leadership role focused on appropriate policy settings, incentives for business and innovators, and continued support for local government," she said.
"Our 537 councils do all the heavy lifting when it comes to collecting, sorting, and recycling municipal waste.
"We partner with industry to improve materials recovery rates, and we help educate households to become more aware of recycling and about minimising food waste.
"These new commitments by the Morrison Government will support this work that is directed at accelerating Australia's transition to a circular economy," Cr Scott said.
Analysis by PwC consultants recently found that designing out waste and ensuring that products and resources keep their highest utility and value could deliver a nearly $2 trillion boost to the economy over the next 20 years.
Cr Scott says local governments are best placed to lead the transition to a circular economy and identify and implement front-line solutions.
"The Shoalhaven City Council, for example, is investing in technology that sorts red bin contents and recycles 90 percent, leaving just 10 percent for disposal," she said.
"In the Northern Rivers region of NSW, the Tweed Shire Council recently opened a state-of-the-art organic recycling facility.
"This can process 25,000 tonnes of food and garden organics annually, with the compost soon to be made available to households, farmers, and businesses as well as being used on council-maintained parks and gardens.
"We need to facilitate more enterprises like this at the local and regional levels.
"That is why ALGA is calling on the next federal government to provide funding of $100 million per annum over four years to fund local government circular waste innovation projects," Cr Scott said.