Billions missed by low standards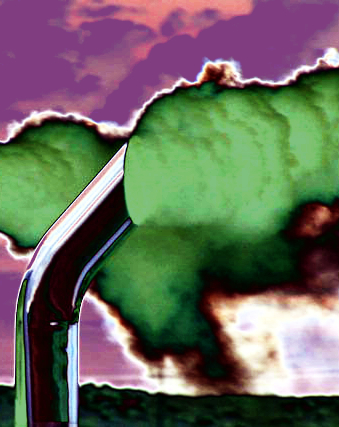 New analysis says Australians could have saved close to $6 billion if fuel efficiency standards were introduced in 2015.
As the fuel excise cut nears an end, Australia could have an opportunity to save commuters money at the fuel bowser by introducing an average efficiency standard for new cars in Australia.
Experts say that such a measure would save motorists money on fuel, reduce transport emissions, increase the availability of electric vehicle models, and reduce Australia's reliance on foreign oil.
In 2014, the Climate Change Authority recommended Australia bring in new standards to reduce emissions intensity of cars, but it failed to do so. This has now left Australia as an outlier, with countries representing 80 per cent of the global market opting to impose such standards.
Labor had proposed fuel efficiency standards ahead of the 2019 election, but Anthony Albanese dumped the pledge late in 2021. This was partly due to a Coalition scare campaign that labelled the policy as a "war on the weekend".
New research by the progressive, left-leaning think tank the Australia Institute suggests $5.9 billion in fuel costs would have been saved and emissions equivalent to a year's worth of domestic flights would have been avoided, if robust fuel efficiency standards were adopted in 2015.
Currently, Australia only has an industry-led voluntary standard that experts say is weak and opaque.
But the recent report finds that almost two in three Australians (65 per cent) support the introduction of national fuel efficiency standards in line with those in Europe.
Fuel efficiency standards establish an average level of efficiency for new cars, which can be communicated as an efficiency level (litres/100km) or carbon dioxide intensity (CO2/km). In 2018, the average carbon dioxide intensity for new passenger vehicles in Australia was 169.8gCO2/km compared to 129.9gCO2/km in the United States, 120.4gCO2/km in Europe and 114.6gCO2/km in Japan.
"Australians are being left behind simply because, as a nation, we are still accepting gas guzzling cars with no emissions standards. This is costing commuters money at the petrol pump and holding Australia back from reducing our emissions," said Richie Merzian, Climate & Energy Program Director at The Australian Institute.
"As the fuel excise cut nears an end, policymakers have an opportunity to save motorists money at the petrol pump by introducing an average efficiency standard for new cars in Australia.
"Australian motorists are the victims of having one of the world's least efficient and most polluting car fleets, and it's costing us every time we fill up at the petrol pump.
"Fuel efficiency standards are a widespread and modest policy mechanism used by policymakers globally to ensure new cars are more efficient and less polluting. These standards exist across 80 per cent of the vehicle market but not in Australia despite numerous reports, inquiries and government commitments saying we need them.
"Previous attempts to introduce fuel efficiency standards in Australia have been marred by disinformation and outright lies. Unfortunately it is everyday Australians bearing the cost. Australian motorists have paid billions more for expensive foreign oil to fuel gas guzzling cars which have been rejected by the rest of the world.
"The Albanese Government has a golden opportunity to implement robust fuel efficiency standards in line with Europe. The policy is popular, helps Australians with cost-of-living, and will help drive the uptake of cleaner vehicles."
The matter should be discussed at Australia's inaugural National EV Summit headlined by the energy minister Chris Bowen in Canberra on August 19.