Airport studying PFAS spread

Print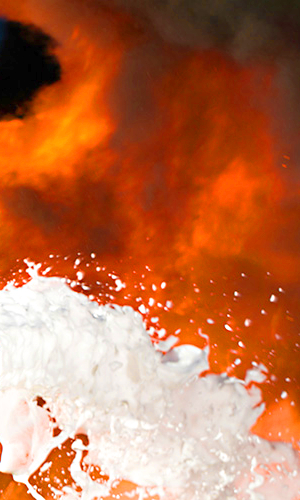 Melbourne Airport has confirmed PFAS contamination has spread in water beyond the airport boundaries.
The Melbourne Airport Authority (MAA) says it is contacting landholders to inform them of the contamination, and trying to gauge how much surface water flows through local waterways on their properties.
The authority believes the health risk posed by the chemical contamination is low.
"At some times of the year, some of our off-airport testing locations recorded per- and poly-fluoroalkyl substances (PFAS) levels in surface water above the current Australian Government guidelines," MAA spokesperson Grant Smith told reporters.
"We've conducted a number of detailed risk assessments that indicate any likelihood of human health impact by PFAS contamination for landholders downstream from the airport is low, on the basis that local water courses are not connected to Melbourne's drinking water catchment.
"We're currently in the process of getting in touch with individual landholders to talk to them about our research findings, and how they're using water on their properties."
The chemicals were used as firefighting foams at the airport for decades up until they were phased out in the early 2000s.
Airservices Australia, the federal government agency responsible for the aviation firefighting service at Melbourne Airport, says it has launched its own investigation.
"At Melbourne Airport, we have recently completed a preliminary site investigation (PSI) and we are currently undertaking quality assurance to finalise the PSI report," an Airservices spokesperson said.
"We anticipate the report to be released publicly in coming months.
"We will also consult relevant stakeholders, including Melbourne Airport, the Commonwealth Airport Regulator and relevant state government agencies to determine what appropriate action is required."
Some clean-up activities have already started, including digging up contaminated soil.
"From an estate-wide perspective our focus is on tackling the challenge of stopping identified pollution from leaving the airport through surface water or ground water," Mr Smith said.
"As an interim solution we have been removing contaminated soil and containing it … but we are also looking at long term containment and treatment of contaminated soil."