Adani water approved

Print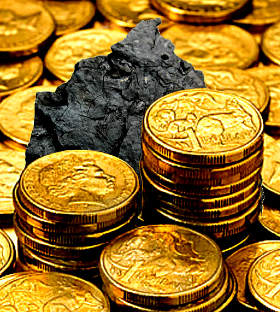 UPDATE 09/04 : Environment Minister Melissa Price has approved Adani's groundwater plan.
"I have accepted the scientific advice and therefore approved the groundwater management plans for the Carmichael Coal Mine and Rail Infrastructure project under Environmental Protection and Biodiversity Conservation Act 1999," Ms Price said in a statement.
"This decision does not comprise the final approval for this project.
"The Project now requires further approvals from the Queensland Government prior to construction commencing.
"To date, only 16 of 25 environmental plans have been finalised or approved by the Commonwealth and Queensland Governments with a further 9 to be finalised."

ORIGINAL 08/04: The Coalition is attacking itself over delays in the approval of Adani's Carmichael coal mine.
Liberal senator James McGrath, a central figure in bringing down both Tony Abbott and Malcolm Turnbull, is threatening to call for the resignation of Environment Minister Melissa Price.
Ms Price is working on sub-approvals for the giant Adani coal mine, including a controversial groundwater management plan.
Senator McGrath says he will publicly call for her to give up her post if she does not sign the documents soon.
Treasurer Josh Frydenberg, who was environment minister before Ms Price, has downplayed the tensions.
"Melissa Price is going through the proper process, working with the scientists, taking the best possible advice," Mr Frydenberg said.
"The Adani project is one where the major approvals have been given and it is now going through the sub-approvals."
Mr Frydenberg said the mine has "180 rigorous environmental conditions attached",
Queensland Nationals and conservative Liberals want the Galilee Basin project to go ahead, but their Victorian colleagues are concerned it will hurt their votes.