Adani insists on India's needs

Print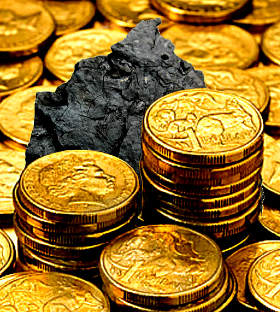 Adani's chairman says India still needs imported resources, even though the Indian Government is pushing for coal self-sufficiency.
"Imports of high-quality resources to augment domestic mining will be required," chairman Gautam Adani told the Australia-India CEO forum in New Delhi.
Adani says it will bring in 60 million tonnes of coal from Carmichael mine in Queensland each year, with production due to start in 2020.
Adani previously said it needed to borrow just under $2 billion to start the project, and plans to funnel $400 million of its own capital into the project.
"Engaging with regional contractors has enabled us to be flexible and quick to get some of our construction infrastructure already operational," Adani Australia chief executive Jeyakumar Janakaraj said in a statement this week.
Mr Adani was blunt in his statements about India's need for high-quality coal.
But his comments run counter to the policy of India's Prime Minister Narendra Modi, who is closely linked to Mr Adani but whose Government says it does "not wish to import any coal from anywhere in the world".
"We have sufficient coal capacity," India's Energy Minister Piyush Goyal told a press conference in June this year.
Fifty-nine per cent of India's power currently comes from coal, and government planning documents have revealed the nation will continue to rely primarily on coal as an energy source until at least 2040.
Reports say the Australian Government is still considering giving Adani a $900 million loan through its Northern Australia Infrastructure Facility program to build rail links between the mine and a shipping port.