SA seeks seaweed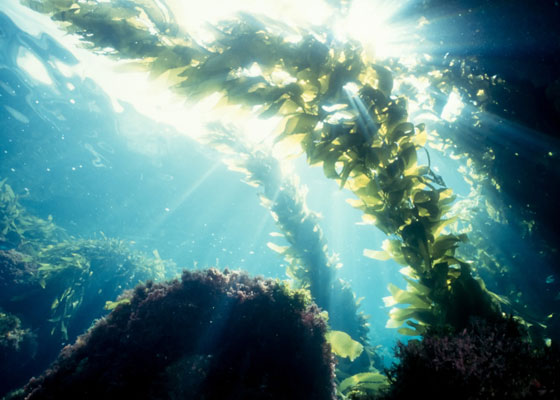 The SA Government wants to set up a "game-changing" seaweed farming zone.
The state has announced plans to alter a 60-hectare aquaculture zone in Hardwicke Bay to allow seaweed cultivation. It says this will kickstart a $140-million industry state-wide, creating livestock supplements that reduce greenhouse emissions from cattle.
The aquaculture zone will include three different lots, about six kilometres offshore from the Hardwicke Bay and Point Turton townships. The area currently only allows for mollusc farming.
The Australian Seaweed Institute says the Asparagopsis variety of seaweed, which is native to SA waters, can be fed to cattle in small amounts as a supplement, but can reduce their methane emissions by "over 99 per cent in some cases".
"There hasn't been a lot of research on the ecosystem impact of these things, but we do know that it improves water quality, reduces the likelihood of outbreaks of blue green algae or toxic algae type blooms," the institute's CEO Jo Kelly says.
"The great thing about seaweed is there's no additions, no fertiliser, no inputs needed, and there's no waste like you might get with something like a fish farm.
"It also provides habitats for fisheries resources."
CSIRO has utilised Asparagopsis for its FutureFeed livestock supplement, which can cut methane from livestock burps and farts by more than 80 per cent.
The products diminish the microbes in a cow's stomach that cause it to pass air.
The State Government says it will allocate tenures through a competitive process, with license applicants having to farm varieties and develop infrastructure types that are suited to the zone.
Hardwicke Bay locals are concerned that the development will damage nearby fishing grounds.