K'gari land handed back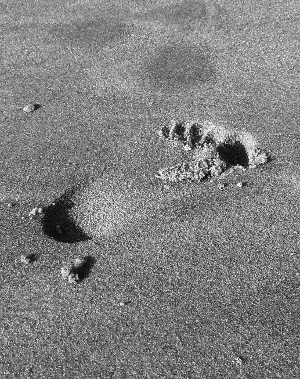 Twenty-two hectares of land formerly known as Fraser Island has been returned to traditional owners.
The Butchulla Aboriginal Corporation has been awarded freehold title for the K'gari (Fraser Island) World Heritage Area, in addition to its existing native title.
A ceremony on the world's largest sand island this week conferred more than 22 hectares of the island's 166,038 hectares to the corporation.
Butchulla woman Chantel Van Wamelen said it would allow Butchulla cultural practices to return to their country.
"The Butchulla people have three laws: what is good for the land must come first; do not touch anything that does not belong to you; and if you have plenty, you must share," she said.
"We want to build ranger bases so our mob can better protect our land. We're also hoping to run women's and men's camps to help Butchulla people connect with country," Ms Van Wamelen said.
The island is the subject of a Dreamtime story in which a white spirit called Princess K'gari was turned into the island by Rainbow Serpent Yindinjie.
Queensland Aboriginal and Torres Strait Islander partnerships minister Craig Crawford said the transfer is part of Queensland's path to treaty.
"The truth is the more our First Nations people practice culture, revive language and keep traditions alive, the more it enriches all of us," he said.
"It helps to connect all of us, Indigenous and non-Indigenous, to country and a sense of place, and unites us in acknowledging a shared history that dates back as the world's oldest living civilisation."
The World Heritage-listed island was re-named K'gari, scrapping a former title that referred to Scottish settler Eliza Fraser.
Ms Fraser sought refuge on the island following a shipwreck in the 1830s, but her presence "directly led to the massacre and dispossession of the Butchulla people," Butchulla Aboriginal Corporation chair Jade Gould said.
The Queensland Government says with the latest land transfer, over 6.24 million hectares have now been returned to traditional owners.