Food moves cost carbon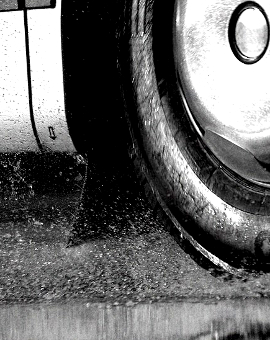 Transport accounts for almost 20 per cent of all food emissions, according to new research.
A study by Sydney University researchers says food transport emissions are up to seven times higher than previously estimated, and far exceed the transport emissions of other commodities.
The researchers say that especially among affluent countries, the biggest food transport emitters per capita, eating locally grown and produced food should be a priority.
"Our study estimates global food systems, due to transport, production, and land use change, contribute about 30 percent of total human-produced greenhouse gas emissions. So, food transport - at around six percent - is a sizable proportion of overall emissions," says lead author, Dr Mengyu Li.
"Food transport emissions add up to nearly half of direct emissions from road vehicles."
Nutritional ecologist and co-author, Professor David Raubenheimer, said: "Prior to our study, most of the attention in sustainable food research has been on the high emissions associated with animal-derived foods, compared with plants".
"Our study shows that in addition to shifting towards a plant-based diet, eating locally is ideal, especially in affluent countries."
The researchers calculated that food transport corresponds to about 3 gigatonnes of emissions annually - equivalent to 19 percent of food-related emissions.
Their analysis incorporates 74 countries (origin and destination); 37 economic sectors (such as vegetables and fruit; livestock; coal; and manufacturing); international and domestic transport distances; and food masses.
While China, the United States, India, and Russia are the top food transport emitters, overall, high-income countries are disproportionate contributors.
Countries such as the United States, Germany, France, and Japan constitute 12.5 percent of the world's population yet generate nearly half (46 percent) of food transport emissions.
Australia is the second largest exporter of food transport emissions, given the breadth and volume of its primary production.
Transport emissions are also food type dependent. With fruit and vegetables, for example, transport generates nearly double the number of emissions than production. Fruit and vegetables together constitute over a third of food transport emissions.
"Since vegetables and fruit require temperature-controlled transportation, their food miles emissions are higher," Dr Li said.