Coal expansion approved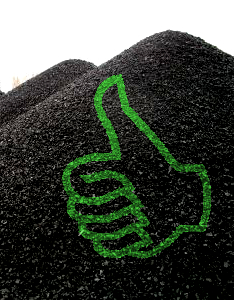 NSW's environment minister has approved a new coal mine amid local opposition and a plunging coal price.
The state's Department of Planning, Industry and Environment has green-lit Whitehaven's Vickery coal mine extension project.
The approval was granted despite strong local opposition to the Vickery mine, headed by the Narrabri Shire Council.
Council members say there is a lack of trust between the community and Whitehaven Coal, with Narrabri Mayor Cathi Redding telling reporters that locals have "a very valid feeling that there have been no benefits at all to Boggabri" from Whitehaven's activity in the area.
The Narrabri Shire Council opposed the whole Vickery development last year, arguing that it was not in the public interest for residents.
Whitehaven has claimed that the project will create up to 500 temporary construction jobs and 450 ongoing jobs, but the council has questioned these figures, noting that the modelling used was inconsistent with employment data from other Whitehaven mines in the state.
The company is a leader in automation – removing human workers from large sections of the coal mining process at other facilities.
Whitehaven is also known for its tricky tax affairs, having paid zero tax on $8.4 billion earned from its 10 coal mining or processing assets in Australia in 2019.
The company has angered conservationists in the past, with its Maules Creek coal mine accused of using inaccurate groundwater modelling to appease the state government planning authority.
Additionally, the Natural Resource Access Regulator has issued Whitehaven with a cease and desist order over alleged illegal construction and the use of a pipeline to transport groundwater from farming properties to Maules Creek, leading the bores of nearby farmers to run dry.
Whitehaven is chaired by Howard-era former deputy prime minister Mark Vale.