Can scheme coming to Tasmania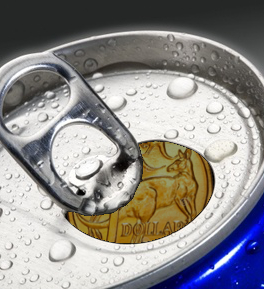 Tasmania is set to have its own Container Recycling Scheme (CRS).
The Tasmanian Government has announced new ways for people to make money by recycling old containers.
The Government has decided on a split-governance model for the CRS, which separates responsibility for running the scheme from operating the container collection network, similar to the model currently operating in NSW.
Under this model, the network operator should be motivated to capture as many containers as possible.
The Local Government Association of Tasmania (LGAT) has welcomed the announcement, after having recommended such a scheme several times in the past.
"As the main provider of rubbish removal and recycling for Tasmanian communities, councils know a Container Refund Scheme will both reduce the burden of plastic litter in our environment and increase recycling rates, for the benefit of our whole community," LGAT President Cr Christina Holmdahl said.
"A split-governance model is likely to result in many more accessible collection points than the alternative model, making it easy for community members to return their containers and receive their refund.
"By separating running the scheme from the network the State Government can guarantee consumer convenience and therefore high rates of container return.
"The more containers returned means a lower cost scheme for the community and better environmental outcomes."
South Australia has the nation's oldest container recycling scheme, having set one up in 1977. This was followed by the Northern Territory in 2012, NSW in 2017, the ACT and Queensland in 2018, and Western Australia in 2020. A Victorian scheme is set to commence in 2023.